They comprise many sub-genres such as Adventure, Shooter games, Rhythm games, and so on. GGD is one of the leading action games development company that takes pride in creating captivating and intriguing action games which are easy to learn but hard to master while targeting diverse age groups and demographics.
At Go Gamble Development, we have all the experience and expertise necessary to turn your ideas into amazing and super-fabulous action games. GGD has displayed their expertise in the development of the following genres of action games.

Fighter Games
GGD displays an amazing expertise in the design and development of Fighting games. These games are one of the oldest forms of Action games where there is a fight between two on-screen characters utilizing highly exaggerated martial art movements. These games are capable of making kids and adults go crazy, making them play non-stop for hours with their friends or an AI. GGD builds various Fighting games which comes with several features and functionalities such as melodious music which keep players engrossed in the game, awesome graphics which makes the games attractive, and various levels of difficulties which challenge the players and keep them engaged.

Shooter Games
One of the most common sub-genres of Action games is Shooter games. These are games which usually involve the shooting of opponents or enemies and proceeding through missions without dying. They require proper eye and hand coordination.
At GGD, we create highly interactive and exciting Shooter games which are equipped with various ammunition. Our Action games developers are passionate about developing Shooter games which entail the use of different weapons to defeat the enemies of the main character.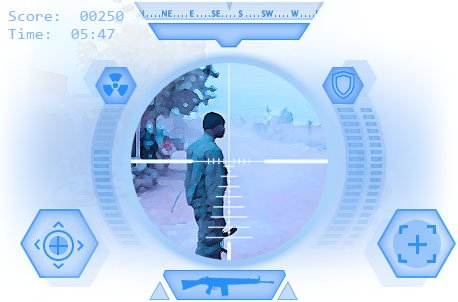 Platform Games
Platform games are games where the player has to control a character to jump between suspended platforms and avoid obstacles. There are several platform games which are capable of making your evening full of enjoyments. GGD is fully dedicated to the development and programming of mind-blowing platform games. We create platform games which are equipped with environments which has uneven terrain thus requiring constant jumping and climbing actions.
Our platform games come with amazing graphics, perfect sound effects, and challenging gameplay that captivates the spirit of the players.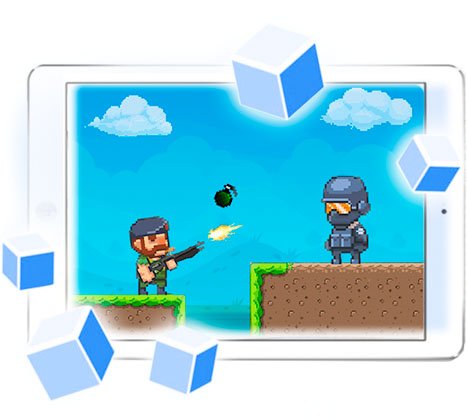 Rhythm Games
GGD action game development portfolio consists of adventurous rhythm games which have breath-taking designs coupled with exciting graphics. Rhythm games can be considered as one of the hardest games ever as they are challenging the player's sense of rhythm with a level of difficulty which can almost be indefinitely pumped up. They are a sub-genre of action games which isn't for everyone. Rhythm games challenge the players to press some buttons at particular times and reward players for both accuracy and synchronization with the beats. GGD has shown great expertise in action game development and programming of rhythm games.

What we offer with ready solution
Affordable and cost-effective action games. Our action game development cost is pocket-friendly. We deliver high-quality action games at very low prices. There are no hidden charges and our fee schedule is fully transparent.

Customizations. We strive to understand local specifics and the needs of our clients. We design games which are tailored to your specific needs and requirements. With GGD games, you will always stay ahead of your competitors.

Dedication and commitment. GGD is dedicated to the design, development, and programming of sophisticated games. Our commitment to market research as well as ongoing product innovation keeps us at the forefront of our industry.

Timely Delivery. We create and deliver our games in a timely manner. We never miss out on the deadlines. Once we give you our words, you can bank on it.