Poker Software Development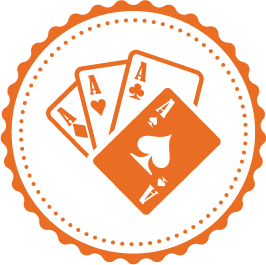 Our Poker engine is a turnkey solution for starting your online poker business within a short timeline that you may put at the heart of your ultimate white-label online poker solution.
What is NonStop Poker Software?
The poker gaming software we provide offers a full suite of tools and features required for successfully running and maintaining your online poker application. All you need to do is obtain a poker software license and you get your game up and running within several weeks.
Strong Points of Our Poker White-Label Software
Unlimited Players - the engine supports unlimited real-time players due to the easily scalable white-label poker software 's web architecture.

Secure - security of sensitive data is implemented on the server level to exclude potential threats. All client connections are SSL-encrypted.

Poker Back Office - a full-featured admin panel that includes all essential tools for efficiently operating and maintaining an online poker platform: from users/payments/tables management to creating marketing campaigns and expanded statistics.

Bots - our poker includes intelligent bots to ensure your tables are never vacant.

Customizable Design - the design of your client application is fully customizable. We can either integrate your graphics or work it out for you within a short term.

100% Hassle-Free Deployment - we will do all the work on setting up the dedicated servers and transferring the software. We will reskin the application with your graphics and do all other required tech work.

Support - we ensure 24/7 support to guarantee the servers are running perfectly, constantly monitoring server performance and tailoring your online poker game software to your specific needs as a separate service.
How NonStop Poker Software Makes Profits
You don't need to develop from scratch or even buy online poker software products in order to start making profits in the fruitful field of online casinos anymore. Instead, you may take an alternative route, saving time and money, as well as accelerating time-to-market via white labeling. In simple words, a convenient format of white-label software distribution allows you to literally purchase the ability to use readymade products instead of building or traditionally looking for online poker software for sale.
Contact us as your trusty white-label poker software providers to achieve something truly high-quality, secure, and profitable. You may deploy your product in a bunch of ways.
DEPLOYMENT OPTIONS
If you need bitcoin poker software, bitcoins can also be integrated additionally for payment transactions apart from traditional currency like USD. ​

Mobile versions for Android and iOS may fully replicate full-blown functionality on mobile devices.

Desktop application runs on Facebook based on the powers and tools the social network provides.
Poker Product Features
Tables: regular, private, VIP and Sit'n'Go;

Waiting list, auto re-buy, sit out table options;

Table gifts/drinks;

Play one-on-one feature;

Leaderboard;

Leveling system;

Achievements;

Bonuses: daily bonus, time bonus;

Buddies;

Dealer and user chat;

VIP clubs;

Social features: invitations, social sharing;

Stripe payments integration;

Unique design and sounds;

3D table and animations.
Server features
Flexible Architecture;

Multiple servers;

Amazon Web Services;

Socket based system;

Protected game logic;

Large numbers support;

Game logging;

Intelligent bots;

Automatic table management.
Admin features
User management;

User statistics;

Content management;

Casino management (common application settings);

Poker rooms settings;

Sit'n'go tournaments settings;

Jackpots;

Financial statistics and management;

Stream emails and FB notifications;

News, promos, chat announcements;

Bonus links management;

Bad words list management;

System settings management.
From traditional casino games to specialized Texas Hold'em poker software and other solutions - we are your poker software development company of choice when it comes to reliability, speed, and guaranteed profits.