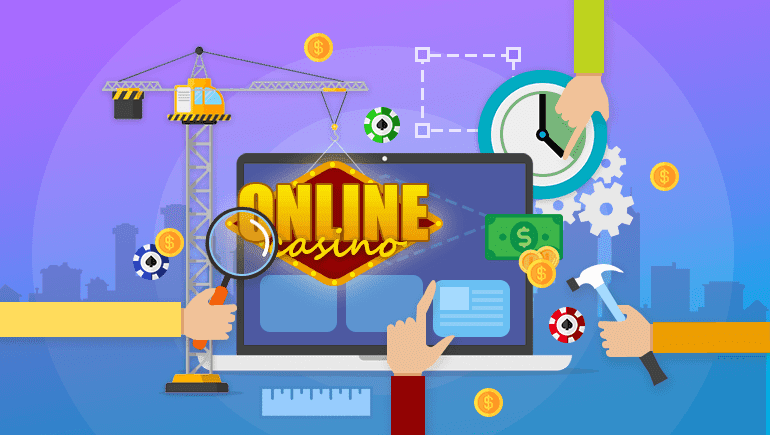 It is a happy place, where people play, enjoy and win some while having fun. So, no wonder the casino business has enticed many to open their own casino. It might not be all fun and games, but it is definitely rewarding.

How to start an online casino business?
There are hundreds of online casinos around today. All of them offer a whole spectrum of games from slot machines to dealer games. It is a very competitive market and to make your presence felt you have to make sure that you are offering the players something different and something they can be excited about. Apart from the glamorous front end, you have to consider a strong software support in the backend. So, just a love of casinos will not cut it. The proprietors should have deep pockets, should plan each of their moves, and yes, they should have professional management support.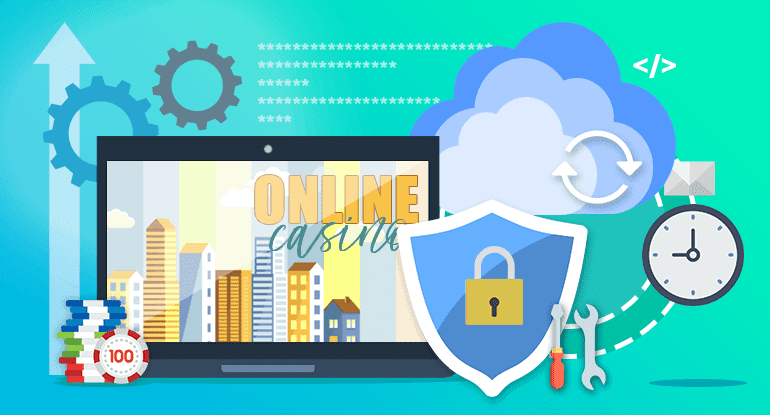 Opening a casino requires the proprietors to have a good understanding of the demand of the games and hire the right developers create online environments that people of any demographic can enjoy. The best part about an online casino has to be the immersive experience they offer and all of that can only come from a good developer.

Can anyone open a casino?
In theory, yes!
But, in reality, it's quite complicated.
Many countries do not offer online gambling licenses. Even when they do, some states or provinces may prohibit gambling in all its forms. So, citizens or businesses headquartered in such regions may not be able to get a license.
Nevertheless, the governments across the world are warming up to online casino betting sites. So, it is possible for even foreigners to get a license to operate a casino. In other words, you may be able to start your own casino if you can get a license in such geographies. In some cases, like Costa Rica, getting a license allows you to operate on a global scale.

How much does it cost to start a casino?
A turnkey online casino business can cost anywhere between $1 million to $2 million to get started, and another $500,000 every year on various running expenses. Depending on a variety of factors like geographical location, games offered, royalty arrangement, marketing strategy and so on, these costs can go up or down. Here is a quick overview of the various costs involved.
The cost of casino licenses can vary from a few thousand dollars to well over $500,000. The first time costs are usually high. License renewal is usually far cheaper, of the order of $2,000 to $50,000.

Casino software, website, hosting, dedicated infrastructure, security partners, and royalties can easily rake up to $500,000 for the first year.

Then there are the launch expenses like branding, marketing, bankroll, and advertising expenses to help your platform reach maximum audiences. Depending on your strategy, that can cost about $100,000 to $500,000, or even more.
All in all, a new casino will spend about $1-$2 million on the very first year of its operations. A majority of these costs are one-time expenses. Therefore, running a casino in its second year will be significantly less expensive. But, then again, investing more in marketing can magnify the returns. So, it's up the casino business to decide how much it wants to spend going forward.
Casino business plan
A thorough and fantastically designed business plan is a prerequisite for any entrepreneur when he or she approaches an investor. That doesn't mean that business plans are only useful when you are courting funding. A business plan is essential for the success of a venture, simply because it consolidates and solidifies everything involved in launching and operating an enterprise. It offers a complete perspective for the people behind a business.
A business plan provides a roadmap to start your own casino. It should include the following critical aspects involved in running an online casino:
| | |
| --- | --- |
| | The procedure, fees, and time required for obtaining a license for running a casino. Sometimes, you might be required to obtain more than 1 license for operating in different geographies. Find out everything you can about how to get a casino license. |
| | The cost of purchasing an online casino software, building website, web hosting, security software, and other online tools required to build casino game website. |
| | In-house or outsourced team of software experts for configuring, customizing, and maintaining the online casino website. |
| | Payment system integration is a critical criterion. Players should be able to use a variety of payment methods including debit card, credit card, net banking, PayPal, and other options. |
| | A dedicated team for providing fluid customer support that is responsive and capable of resolving customer issues fast. |
| | Then there is the marketing strategy. How do you plan to get your website to the masses? Ads, blogs, social media, search engine optimization, and a lot more goes into making your online casino website popular. Account for all of these expenses. |
| | The final piece of the puzzle is the revenue model. You should run the numbers to show how spending a particular amount of money will help you achieve a particular amount of revenue in the short and medium run. Only if you are able to see profits in the medium term, it makes sense to invest in any business. |
Once you have a robust strategy on how to open up a casino, you are ready to go.
Online casino software
Any good IT company with the requisite web development and app development talent can create an online casino software. But, that doesn't mean that you should get them to create one for you. The online casino business is an intensely competitive, highly complex, and cash-rich business. This poses 2 primary challenges for software designers:
It is extremely difficult to understand the complexity of the casino business for the first time developers, let alone create a viable software free from bugs. So, an online casino software developed by someone who is new to the industry is usually riddled with bugs and mistakes.

Secondly, the high amount of cash attracts a lot of hackers. Online casino software should be constantly upgraded and improved to ward off such attacks from hackers. A new player cannot provide the perfect security system required for online casinos.
If you want a safe, reliable, and bug-free online casino software, then a seasoned online casino developer is the best choice. However, if you want a more cost-effective software, then there is one way you can get it. A lot of online casino businesses keep shutting their operations. When they do, they would be looking to sell any of their assets that they can sell. So, you may be able to find an online casino website for sale. If you are a good negotiator, you can land it at a fraction of the cost of a brand new software.
But, always remember, even when you buy a second-hand software, get a reputed online casino developer to upgrade the software and keep it protected from the hackers. You don't want them to exploit any vulnerability from an older software.

Closing thoughts
The old adage goes, "It costs money to make money". It couldn't have been more apt for a casino business. Despite the high cost of gambling game development and promotion, online casinos are always swimming in a pool of cash. That's why there is such a craze around starting an online casino. It is a highly lucrative business and any money that goes into it will likely produce increasing returns.