FIFA icon roulette: the random wheel explained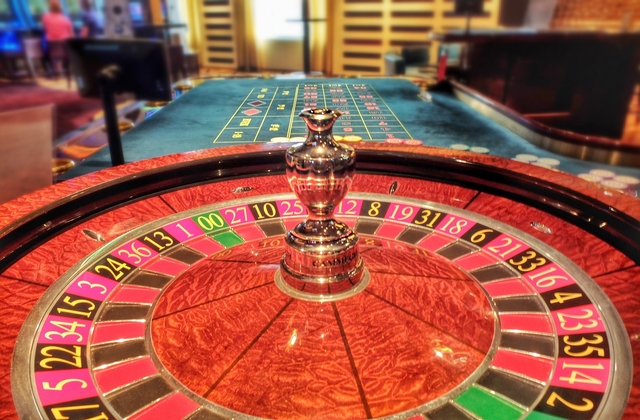 When sports and gambling meet in a single product, new opportunities for business development appear on the stage. In honor of the recent EA FC 24 release, we'll talk about a football topic and share some useful information interesting for online casino owners. In this article, we'll define what the FIFA icon roulette wheel is, how it diversifies the gaming experience, and why this idea can be applied to iGaming websites.

What Is Icon Roulette in FIFA Ultimate Team?
Originally, FIFA Ultimate Team (FUT) is a mode released by EA Sports to improve the engagement of all football lovers keen on virtual competitions. It enables customers to create personal teams that include famous players from all over the world and fight with other members of the community for interesting prizes, like coins, cards, and stadium items. Avoided points allow customers to buy icon packs (Bronze, Silver, or Golden) with club components or find new attackers/defenders at the Transfer Market. People are willing to purchase new editions or earn them in in-game competitions to improve the chemistry and overall team productivity.
Icon roulette wheel FIFA 23 is a way to add a new player to the existing team without seeing them. Users unpack new icons and send them to their own virtual clubs with a turned-off screen using just buttons on PlayStation or Xbox controllers. Then, they look for a new card through the nation's order in their transfer list. If the customer can't decide which location to start from, the icon roulette with countries written on it does it instead. It randomly chooses an area where the customer should start searching. Some examples may also showcase players that the user can get in potential. Streamers and online gamers widely use such an approach to acquire new subscribers and add more adrenaline to their EA Sports routine.
According to the latest data, FIFA 22 already has 8 million monthly active members, which makes the idea of utilizing some FUT ideas quite profitable for your online casino.
Thus, you can create a FIFA 23 icon roulette nation list representing 32 countries, similar to the World Cup held every four years, or keep the standard wheel layout with 37/38 pockets for a custom solution. Then, allow your clients to choose a player and bet on which team they will be on when it stops spinning. You can create unique entertainment following the best practices of European or American roulette based on RNG mechanics. For example, you can let customers place stakes on a particular nation, cell color, or group of numbers (odds or even), etc. Such game versions may cater to a broader audience, including those who love football and gambling at the same time.
Building a custom solution may be cost-effective and hassle-free if you delegate the task to an experienced software provider like Nonstop Casino Group . Keep reading the article to learn more about online roulette game development details.

How to integrate FIFA Icon Roulette into my casino website?
In this chapter, we'll outline the essential steps required to create a custom game. Whether you try to diversify the assortment of entertainment with slots, roulette, or blackjack , you have to think of the software implementation, design, and correspondence with regulatory requirements in the operational area. The basic strategy may include several phases.
Research and plan
Examine the legal points for developing and operating the online casino roulette game. Ensure you comply with all the rules in your jurisdiction, pay the taxes, and obtain the necessary documentation.
Create a concept
This stage includes defining principles, features, and mechanics of future entertainment. Work in collaboration with experienced specialists to determine visual representation, user interface, and betting options.
Choose a tech stack
Decide what programming languages you will use to write your FIFA 23 icon roulette wheel and which frameworks or tools you will use in the development. Traditionally, the set of solutions includes HTML5, JavaScript, Phaser, or Unity for 3D games (as well as Godot or GameMaker Studio2 for 2D objects).
Program and develop
Write a perfect code that will make your roulette software function as it was requested in the plan. You should consider user inputs, placing stakes, spinning the wheel, defining the results, etc.
Integrate RNG
Almost every gambling game where the outcome should meet the requirements of transparency and impartiality requires a random number generator. This crucial component will randomly define where the wheel stops spinning.
Test the product in the initial stages
Provide a thorough analysis of the online roulette game before it meets first players. Ensure that all the features work as they should and there are no bugs or delays in the gambling process.
Add security measures
You'll hardly attract a lot of clients if they doubt your service safety . You should protect customers from fraudsters, cheating, and possible cyber attacks. Incorporate security protocols, provide regular audits, and don't forget about the KYC procedures.
Receive gambling licenses and certificates
Your business can't operate legally if you don't have the necessary permissions. They can vary depending on your geographical location and the type of entertainment you offer.
Integrate the payment system
You need a reliable financial processor to provide a smooth betting service and allow customers to make deposits and withdrawals. Think about which type of payment you'll offer: e-wallets, bank transfers, debit/credit cards, or cryptocurrency. The more options your casino will have, the broader audience you'll cover.
Analyze the market response and collect reviews
You may test your FIFA icon roulette wheel on a small group of users, gather their feedback, and make timely adjustments to the game functionality. It will help to provide a better gambling experience when the product reaches the mass market.
Promote
Even the best roulette game development strategy may fail if the public doesn't know about the upcoming release. Advertise the new game on your casino website, spread the information over the social media accounts, or search for a reliable affiliate partner.
Control and Support
Monitor the overall performance and make improvements according to customers' comments, latest technological innovations, and trends. Pay attention to the game's responsiveness. Many clients will try to spin the FIFA 23 wheel on their mobile gadgets. So, it's crucial to consider all kinds of device compatibility for your product.
We've listed the simplified overview of the roulette game development process. If you want to know more information about your particular case, you should consider consulting with casino software experts. Contact the MPS specialists and receive detailed guidance through the entire process.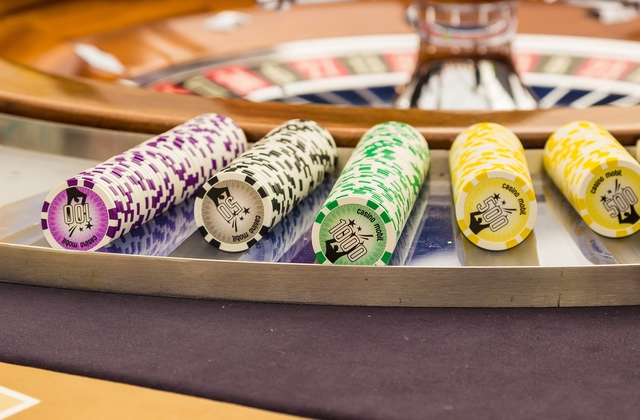 Creating a white-label roulette game - is it profitable?
Research shows that around 37% of PC and mobile players spend their time enjoying social games like slots, roulette, baccarat, and others. Joining this market can be a very lucrative decision, especially if entrepreneurs turn to white-label solutions . When a third-party company takes care of software development, licensing, operational costs, and further support, casino owners don't have to invest large amounts of capital in building products from scratch. Moreover, they can launch games within a matter of weeks and start generating revenue sooner. Businesses can redirect saved time and costs on growing and marketing.
Here are several more benefits of a white-label roulette game explained:
The software can be easily scaled to accept more players and meet constantly changing demands. You don't need to develop the product from the very beginning, even if your brand expands globally.

The game design can be customized and improved to deliver the best possible customer experience and meet the brand values.

Casino operators keep all the earnings the roulette makes without any shares.

Regular updates made by the software development company allow to keep the game up-to-date and streamline the performance.
Now that we've explored how to make FIFA icon roulette a reliable source of revenue with white-label providers let's look at how to maximize its profitability.
Fully utilize your customer base
Personalized client profiles, where they can keep the history of gambling achievements, can be a powerful tool to draw more and more guests. Using clients' emails, send notifications about the upcoming new arrivals to keep the retention level high.
Build loyalty
Offering various bonuses and tournaments on a regular basis is an excellent way to warm up the clients' engagement and create a long-term relationship. By keeping customers coming back, you may significantly reduce marketing efforts and grow the revenue.
Explore new markets
Increase brand awareness by cooperating with social media influencers. Their broad audience is a perfect source of new leads. You may also invite streamers to broadcast your games live. Although investing in such promotions can be expensive, it can also bring significant returns in a long ride.

Conclusion
In our guide, we've discovered a new business idea of how to diversify the assortment of your casino games and attract new customers. The icon roulette list integrated into your iGaming website can be a simple wheel with countries, which will help FIFA Ultimate Team fans discover new players in their virtual teams. This fresh arrival will generate more traffic to your platform, and who knows, maybe some of them will discover the pleasure of gambling with your online games.
You may also create a custom roulette game based on RNG mechanics and establish a new source of stable income. The task is still executable if you don't have in-house IT experts. You may contact the white-label casino games development company and buy a unique solution that will meet all the requirements of your brand. Delegating the creation of the FIFA icon roulette order to a third-party side will save you time and money. You'll release a new product faster and will be able to focus more on marketing and business scaling.