white label online casino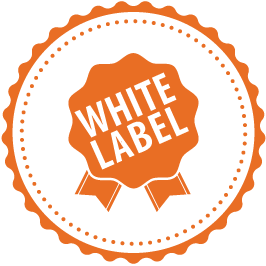 What is White Label
On gambling sites we can often meet a concept of White Label online casino. White Label concept usually means products or services that are produced by one manufacturer and sold by other companies. For online casinos that means the same - product produced by one development company and proposed to players by multiple businesses and under their own brands. White Label edition of a poker game means the game will be published under unique name and won't have any connection with the company that developed it, except technical side hidden for players' eyes. So White Label is a kind of a branch of a casino under completely different name.
What we propose
Being a casino applications development company with extensive experience in social gaming, we propose our cutting-edge social multiplayer poker software as a White Label for a fast and efficient growth of your online casino business.
The software is comprised of a java based multiplayer engine that is capable to support unlimited number of users playing in real time; Flash or Unity client side that will be developed according to your needs and design preferences; advanced back office.
We take responsibility for all the technical side: deployment and support, as well as necessary technical updates and additional development, so all you will need to do is to concentrate your efforts on advertising and players support.
What you get
Completely debugged and stable software working on dedicated servers capable to support unlimited realtime players due to web scaling architecture.

The client side will be developed according to your requirements and design created specifically for you, thus you get a unique custom application.

Variety of options for client applications to choose from: Facebook based or mobile application, or stand alone website that apart from traditional currencies like USD also offers bitcoins as additional currency for transaction.

You get the game fast. Development from scratch will take over thousand of development hours if not to mention testing and bugfix period. With White Label the game will be up and running in a couple of weeks since design is approved.

A full featured admin panel that includes all essential tools for efficient operating and maintaining an online poker platform.

The company takes care of all the technical aspects, so that you can fully concentrate on marketing and profit growth.

You will market the application under your own brand name and will solely own rights for the database of users you involve.

All the earnings from the application operation goes to you, as we don't require any revenue shares.

Our designer will assist with creation of ad banner graphics for your marketing campaigns if required.

Along with the software you will get artificially intelligent bots to ensure your tables are never empty.