Easy Ways of Attracting Quality Traffic to Your Gambling Project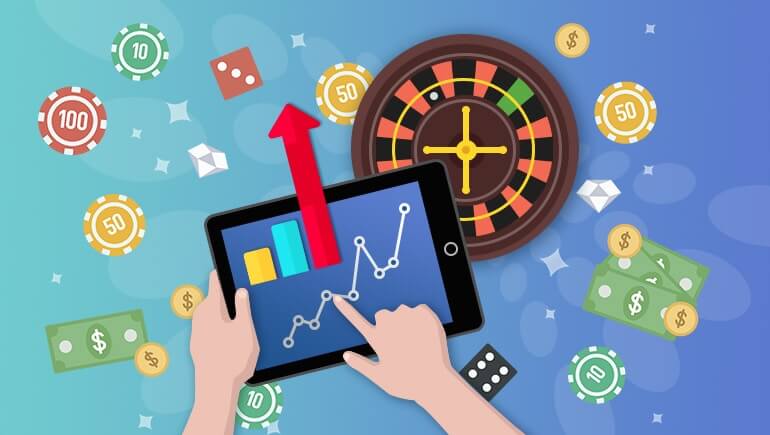 Imagine your casino equip with top-notch graphics, excellent content and addictive gameplay. All you need is to cut the ribbon and start an active promotion campaign. You need to attract and entertain large and inexhaustible user flow. How can you do that?

Define your target audience clearly
Should you attract all the possible traffic? Definitely, no, you should concentrate your effort on achieving high-quality leads. To define who are your potential customers you need to know the following:
Motivation of the clients.

Type of games you provide.

The demographic profile of an audience.
Let's start with the motivation.
There are two big groups of gamblers and three underlying motivations to gamble
The first big group contains semi-professional players who have their strategies of gaining money by gambling. They are aware of all the rules and niceties of the games they usually play.
Semi-professionals can come to your casino to master their skills and find out new strategies. Attracting them to your website or application is very profitable. They will spend a lot of money for in-app items.
The second big group of customers you may attract contains transient users. They visit random casinos from time to time to entertain themselves. Sometimes these users don't even pay attention to the rules of a particular game. They visit casinos out of curiosity or just for time-killing. For them, design matters a lot. You can retain these users with bonuses and loyalty programs.
Also, there are Laundromats, who are gambling-addicted. You need to protect your casino from these people. Attracting them can be profitable, but it can severely affect your casino's reputation.
To sum up, let's consider there are three fundamental reasons why people will visit your casino:

Mastering one's skills

Entertainment

Addicted to gambling
The audience can divide into several groups according to the type of games they play
Classic fruit slots are straightforward and similar to the land-based machines so that they will visit by gambling halls' high spenders.

Card or table games are for conservative intellectuals. Usually, they like to solve brain teasers and master their skills.

Street 3D slots will attract innovation-lovers. The slots must provide with top-notch graphics and bright, creative advertising.

Gambling for women. These slots base on TV or book stories popular among women.
Your project's content should comply with AIDA
If you never heard about AIDA before, wonder no more. It's a basic marketing scheme that however brings you millions of customers. AIDA is about:

Attention

Interest

Desire

Action
What can you do to provide all these stages?
The top-notch design of your website or application combined with creative, outstanding promotion will grab the attention of all the segments of a target audience.

Your project must contain relevant and exciting up-to-date content to keep your users interested.

Bright visual content with interesting and easy-reading text around it will cause a desire to start gambling. Testimonials and teaser videos will help too.

To convert a casual customer into a dedicated client, you need one final step: clearly write the call to action. It should be bright, clear and benefit-driven to provide the best conversion rate. AIDA technique principles should implement onto your paid and free advertising.
Simple free and paid methods of gaining customers
It's good if your product has an addictive gameplay, looks attractive and has an outstanding content. But it's not enough. Without letting people know about it, you rely on chance.

There are many ways of telling people about your project.
Social networks pages and promotions.

SEO texts and link building.

Context mark. Let your users learn about your company from various resources.

Personal emails. Direct email marketing is a perfect way to stay in touch with your customers consistently.

Loyalty programs can implement for high-spenders, VIP-users and those who visit your website or application frequently.
The main point is: to succeed, make getting started easy for your customers. Using these recommendations correctly, you can gain thousands of customers in short terms. And of course one of the key factors is the choice of developers who provides high-quality software development outsourcing services.