How Should High-Quality Mobile Poker Look Like?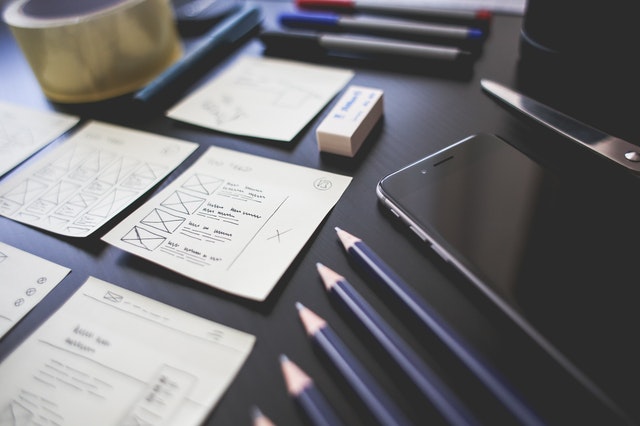 Nearly every recreational activity around us can be done via a smartphone or a tablet - why should poker be any different? It's been around for quite some time, ever since the first apps appeared. One of the main issues here, though, is that not every poker for mobile phones has a first-rate quality. Some of them are just meh - in terms of functionality, data security, and design-wise. Let's delve into how it should be done.
Mobile Poker Trends in 2021
Mobile poker apps have their trends too. Here are the latest ones.
1. The expanding reach of 5G networks will enable far greater connectivity than we've ever had. That means our smartphones' ability to support higher web connection speeds and more complex interactive multiplayer poker games otherwise too exhausting and resource-consuming.
2. AR and VR trends. The rise of augmented and virtual realities made mobile gambling resemble real-life poker experiences at the highest level. While it's still not widespread, enhanced reality gambling is believed to have incremental growth in the next 4-5 years.
3. The mobile poker market will eventually surpass the desktop gambling market. The mobile-first shift already began to change the place of mobile poker android development and iOS development due to its convenience.
What Are the Benefits of Playing Poker via Mobile Devices?
Online poker is a smooth transfer of a terrestrial casino into your pocket with the same rules and excitement, minus the human dealer, since all the cards and chips are under the unflinching guidance and supervision of a computer. Most benefits of a mobile poker game are pretty straightforward.
Accessibility
You needn't glue yourself to your computer to play poker - just grab your smartphone, or you can play on a tablet, and off you go. You also don't have to search for a friendly poker establishment in your city and, if it's not in your neighborhood, drive for a while to get there.
You can set your poker room anywhere with a stable internet connection. Your place of residence also shouldn't limit your poker skills whatsoever.
Nice and Quiet
For people who are a poker-lover and an introvert combo, the lack of typical noise and other people's presence makes poker on a mobile phone ever so satisfying. The safe and cozy feel of your own home can get you into a more confident state as well.
Safety
Most legit and licensed mobile poker apps always protect their reputation, so you shouldn't worry about rigged games and personal data leaks. SSL encryption and regularly updated software assist with that.
What Options Should Be Available on Mobile Poker Websites and Apps?
Game diversity is essential. Online poker sites and apps shouldn't limit themselves to only the most popular one, Texas Hold 'em , but also cover games like Omaha, Five Card Draw, Seven Card Stud, Razz, etc.
Diversity also includes multi-tabling, meaning the ability to play at various tables simultaneously. It's available and enjoyable only on desktop versions for now - on mobile, it's still a hassle, hopefully, a temporary one.
There should also be a compelling variety of payment options with little to no fees. Besides obvious and necessary Visa, Mastercard, and PayPal, apps may include other online payments, wire transfers, plus the most prevalent cryptocurrencies.
Local and international tournaments and duels are great extra options to have. A broad selection of competitive poker contests will surely bring more customers aboard.
Rewards are much-needed and appreciated in online poker as well. Those are:
welcome offers, bonuses, and promo codes for first-timers

VIP and loyalty programs for devoted customers

mobile-only rewards to encourage people to download poker apps

freerolls

rakeback promotions (up to 40% in mobile apps)
At last, friendly and cooperative customer support is a must-have for mobile poker and apps in general. Ideally, it should be available 24/7 and be reachable through live chat, phone, popular messengers, or email.
So How Should High-Quality Mobile Poker Look?
The best mobile poker should invoke a safe and convenient feeling and, no matter whether it's real money or free poker, be trouble-free for players. You, as a potential player, should be sure you'll find a fair game and all amenities that come with it.
To successfully create a mobile poker game for iOS and Android, one should consider such attributes of a high-quality poker app:
The safety of an open poker room must be thoroughly protected

Responsiveness - the app should be adaptable to various devices

Legal and properly licensed by gaming authorities, associations, and commissions

High traffic of both new and experienced players to avoid long queues

Impeccable UX and UI - a customer should not feel frustrated by outdated design and elaborate navigation

Fast payout speed - no longer than a week
Remember, online poker software should be high-quality as well. That means regular check-ups, reviews, and audits to ensure and preserve banking data protection and fair games.
Conclusion
To play poker on mobile, there's no need to go to extreme lengths. Most of your favorite poker websites have mobile versions. Unfortunately, not all of them are of decent quality. We've taught you how to choose one that's superior, so you'll have a proverbial card up your sleeve.