What you must know about new law regulations in the igaming industry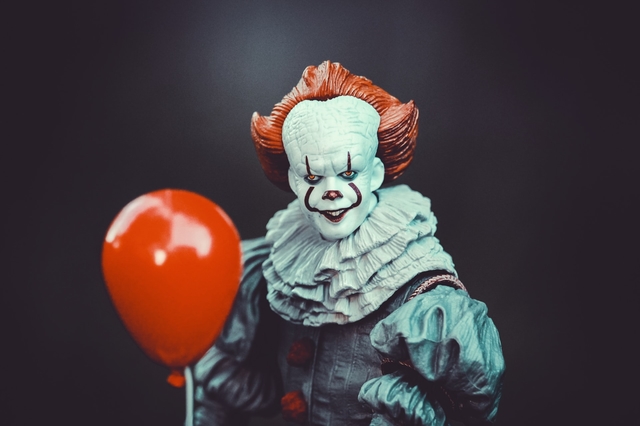 Online gambling laws vary widely around the world, from outright bans to tax incentives and supreme power level control. Probably, each country goes through the iGaming development stages in different periods. However, with the spread of underground casinos and betting sites on the front stage of the shadow economy, there is a need for the legal regulation of wagering entertainment. This issue was solved simply by imposing a ban on any gaming activity in some parts of the planet.
The list of countries where online gambling is illegal includes:
UAE, Indonesia (where gaming is prohibited for religious reasons);

China;

Turkey;

African countries;

Pakistan;

North Korea;

Singapore;

Vietnam etc.
Punishment for disobedience is flogging with bamboo rods, imprisonment, and fines. After a long ban on betting in the USA, the industry began to develop, involving more and more states in legal entrepreneurship, mostly online. But owning a gambling business in the United Kingdom has been possible since 2005. And the UK government is considering tightening the rules for online gambling, observing people's requirements. So, who is lobbying for such a decision, and how to keep your business afloat in 2022? Let's consider this in more detail.

New traps in the law and why they are so important
The UK Gambling Commission, established in 2007, regulates online internet gambling illegal establishments' activities. The need to change online casino rules and regulations was first discussed in 2019. Some of them came into force in 2021. Now iGaming should work in the new realities and probably expect more amendments in 2022.
The online betting ban in the United States was lifted in 2018, but each region has the right to establish its gaming laws. There is no guarantee that the US will not follow the UK authorities' example.
Gaming site holders, in order to avoid fines, should pay close attention to what is considered illegal online gambling and make timely changes to their working conditions, checking players' rules and the software upgrading.
The decree includes the following changes:
Age restriction. It will increase for National Lottery players, the only online entertainment allowing 16 years old punters to participate until 2021. Of course, we are talking about licensed establishments where, upon registration, the client passed the age verification. Since last year, only persons over 18 can now fill in lottery tickets. So, a simple game of luck was equated with other types of gaming. These recent changes' purpose is to reduce the negative impact of gambling on young participants.
Betting limits. The maximum bet has been reduced to £2 in live terminals now. The restriction will lower impulsive betting, preventing the formation of unhealthy gaming habits among customers.
VIP programs control. "Expensive" customers, as a rule, get special privileges: high stake levels, access to unique games, cashback, etc. The gaming commission insisted on tightening control over gamblers. Now, before granting the VIP status, the gaming establishment operators must check the player's solvency and sources of income. Online casino owners have to ensure that the clients' funds are stable and do not lead to their full money loss with an active VIP status.
Advertising Restrictions. British television can't stream gambling videos before 21.00. But the bans don't end there. In the near future, other types of announcements will also be considered, for example, ads on the footballers' uniforms. Casino operators should be on the lookout for important modifications. Prohibited gambling advertising may result in sanctions against your business.

No credit cards. Accepting payment for betting, slot machines, and other online entertainment is punishable by the UK and Ireland laws. The gaming site's technical service should change the approach to checking cards linked to the player's account and prohibit spending on credit funds. Otherwise, a business may be closed.
The UK government does not hint at a criminal component in gambling but is trying to make it safe and assure compliance in the iGaming industry for all its participants: players, operators, and authorities. And activists' performances suggest that this is far from the final list of changes designed to reinforce control over gaming activities. Find out why the public supports gambling restrictions and what to do with all this stuff.

Why have activists sided with the law, and how could this threaten online betting?
Why is it time to revise the iGaming industry regulation? The first set of rules was created more than 15 years ago when the world was in a completely different reality. Over the years, there have been significant changes in gaming portals' operations and the public's attitude towards gambling.
The online casino operators' growth has affected the content's quality and consumer service improvement. Wagering availability (even from mobile phones) has increased the attendance of gaming establishments on the network. The key task for the gambling business owners was to ensure a safe gaming environment. This means personal data protection, honest financial transactions, and a concern for the clients' health.
Activists and members of charitable organizations believe that the online gambling industry market is not sufficiently controlled. They insist on gamers' risk of becoming addicted to staking and acquiring behavioral disorders.
Statistics say that only 3-5 players out of 100 are considered problematic. What are problem gamblers? People who cannot control their expenses in online betting and those who are psychologically addicted to money games.
Campaigners state that even these numbers can be dangerous and escalate the risk of psychical trauma for players and their families. Therefore, they require gaming commissions also to do the following steps:
Extend betting limits to online casinos as well. In 2022, players can bet a maximum of £2 in live terminals. This rule does not yet apply to casino slots, but it may come into force soon.

Cancel free bets. Many gaming site owners offer welcome bonuses to new players. After making a deposit, the client receives free attempts to spin the reels. According to activists, this proposal has a detrimental effect on people suffering from gambling addiction, which take them out of the real world.

Tighten advertising bans. Opponents of gaming think that the current time limits are not enough. They also propose regulating gambling advertising on social networks, which can significantly undermine the operators' marketing campaigns.
On one hand, if the authorities accept all the activists' requirements, this can reduce the online betting quantity but improve its quality. On the other hand, hardening rules and regulations of online casinos will increase the protection level for vulnerable players: youth and users suffering from gambling addiction.
Ultimately, the iGaming market should be perceived as an activity that does not harm the younger generation and prevents unhealthy wagering habits. Furthermore, clients will be able to more confidently and willingly become regular users of the entertaining site within such a prosperous environment.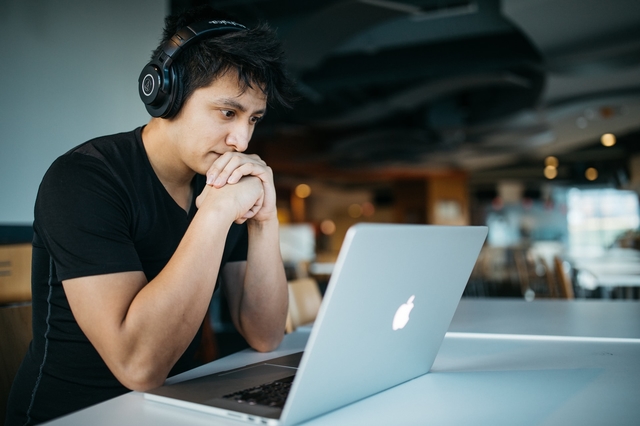 How can your business cope?
Is sticking to online gaming law necessary for beneficial and fair activity? Yes, because a legal business is always more efficient than working in shadows:
it inspires the client's trust;

cooperates with certified game providers;

works without fear of being punished for acting illegally;

safely deals with the marketing issues;

receives guarantees for financial transactions.
So you better don't search what countries don't have laws regarding online gaming but make your business legal here and now.
Thus, by enlisting the support of a reliable gaming software provider you can prepare for possible changes in international gambling laws. As a result, you will be able to become more flexible in making decisions and adapting to the rapidly changing needs and legal restrictions of the gaming market.
Thanks to the ready-made basic architecture, the online casino's owner will receive a finished product: games with a modern design and an exciting theme or software for legal sports betting online that meets punters' needs.
Also, for example, if the gaming commission imposes restrictions on the maximum bets in slot machines, your developer will be able to easily make the program changes, and you will not break the gaming industry tip compliance agreement.
We suggest spending more time on the Know Your Customer (KYC) activities, carefully checking your customers' age, documents, and sources of finance to ensure healthy gambling. This will significantly help you to avoid compliance issues in the gaming industry. Also, don't forget what data privacy is , and collect players' information responsively.
It will not be superfluous to take care of possible advertising options for your gaming portal in case of any kind of ban. Implementing a PWA on your site may be worth considering to increase brand awareness or participate in affiliate programs.
Conclusion
Sooner or later, given the pressure from activists, the gaming commission will tighten the requirements for the gaming business again. And maybe online gambling in the US will face restrictions too. So, casino owners must be prepared to mentally and physically accept the upcoming changes. Your business has to quickly adapt to current necessities and be one step ahead of competitors.
Thoughtful marketing strategies like restrictions, reliable customer validation work, and traffic-generating solutions will become your true friends on the way to a successful iGaming business. With the help of a professional provider, you will implement any ideas in the program code to meet the target audience's demands without breaking the United States online gaming laws.