How to Deposit and Withdraw at Online Casinos: Zooming in on Online Gambling Payment Methods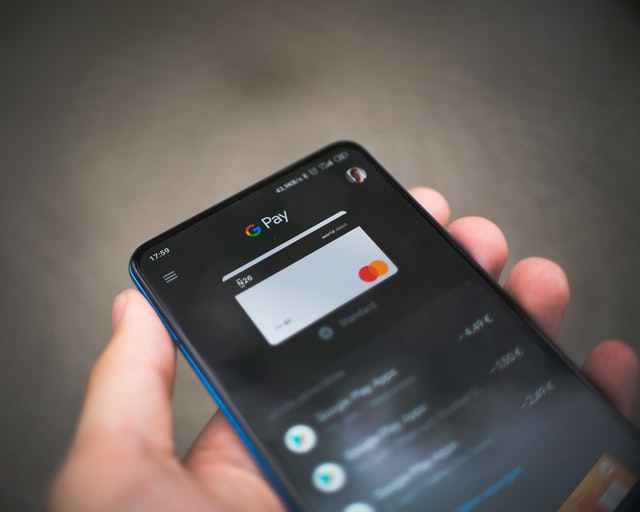 What is the picture that appears before your mind's eye when you hear the word "casino"? The odds are that you will imagine James Bond in white tie threading his way among the tables somewhere in Monte Carlo and choosing a place to play blackjack. Or it can be a company of friends on a spree in Las Vegas whose primary goal is not to become millionaires overnight but to have fun and take a break for a while from their routine drudgeries.
However romantic those visions might be, they are rather old-fashioned and nostalgic in the post-COVID IT-driven world of the third millennium. Today, an ever-growing number of dabblers and a considerable portion of real money players prefer to gamble wherever and whenever they fancy, enjoying all amenities respective online platforms provide.

The Golden Age of Online Casinos
Comprehensive digitalization and the aftermath of the global plague made us switch to the remote mode in a lion's share of our activities. Work and education, shopping and healthcare, even relationships and friendship – all of those have turned now into digitally-powered domains. Gambling entertainment moves in the wake of this general trend, letting people leverage their gadgets to feel the thrill of betting and winning.
Astute entrepreneurs have already sensed which way the cat jumps and started to invest heavily in developing online casinos and poker websites of various types – from quite regular ones to more exotic (so far) crypto online casinos that are gaining traction currently.
Being as appealing a business niche as it might be, it takes a certain knack to make an online casino a profitable venture. There are plenty of niceties – from getting a gambling license to launch it to running affiliate programs to attract the public en masse – that can turn it into a big-time story or let it become a complete failure.
As experts in gambling software, we at Multi-Programming Solutions know that a mission-critical summand of success in the industry is the choice of the best online casino payment methods and the implementation of an igaming payment gateway to handle online gambling payment processing.

Factors Conditioning the Choice of Online Casino Payment Methods
Any casino payment methods guide should start with definitions. The payment method is the way a player utilizes to perform their deposit options and withdrawal options while partaking in gambling at an online casino site. The task of determination, submission, and detailed description of payment method is a total responsibility of the service providers. The latter may vary in the scope of methods their clients can enjoy. Why?
Licensing and partnership considerations. Entering into a contract with various financial platforms is a complicated process influenced by regulatory concerns, the duration of the agreement, and other circumstances. Eventually, some of the negotiations may never come to fruition, leaving certain options out of the list of payment methods extended by this very casino.
Local regulations. Rules of gambling and taxation policies that different countries or provinces adhere to may vary significantly thus making some methods unavailable in some locations. For instance, last year Visa and Mastercard payment services became inaccessible for German gamblers and in the UK all credit card online casino operations were banned. In other countries, there are some options unknown elsewhere (such as WeChat Pay app in China or Boleto Bancario in Brazil).
Local traditions. If a gambling platform predominantly serves citizens of one country, it has to introduce a payment gateway for online casino enabling the most popular casino payment methods according to special preferences they have in dealing with ventures of that kind.
Previous experience of the provider. If an online casino has had trouble (related to security, UX, etc.) with some payment or banking method it will naturally try to avoid it in its future operations.
Today, the conventional gamut of online casino payment options (like online casino bank transfer deposit and withdrawal, cheque and card payments, etc.) has been significantly augmented by the opportunities of online banking, Google Pay, coupons, and other high-tech mechanisms and channels that streamline financial interaction between gamblers and casinos. The latter go all lengths to cater to the tastes of the former and make their gambling experience a comfortable one. To do that, it is necessary to place themselves into their customers' shoes and look at payment options with their eyes. How do clients gauge the roster of methods offered by the casino?
There can't be too much information. The platform must have terms and conditions of all payment methods it accepts laid down fair and square in a conspicuous place for everyone to see. Clients must know the available options, how each of them can be employed, whether they need to verify the transaction, and what they should do if something goes wrong. Providers must also indicate the difference in speed and cost of each transaction method.
There can't be too many options. The greater is the choice of payment methods, the more reliable, flexible, and financially stable the gambling platform looks.
Local rocks. People like to operate in a familiar landscape where no cultural, linguistic, legal, or other obstacles that can interfere with their UX.
Being aware of the approaches customers have to making online casino payment comparisons, you can approach the selection of payment methods to be available on your gambling platform. What are the top aspects you should take into account before including a method in your options list?
Speed of transaction. It matters greatly when a gambler is after a time-restricted bonus offer and wants to deposit a certain sum immediately. The fastest payment methods extended by e-wallets and crypto-related sites enable instant transfers while others (like bank transfers) may take up to several days to run.
Specifics. Some of the methods can be used only for depositing, others broaden the gamblers' opportunities allowing them to withdraw their money as well.
Deposit and withdrawal limits. Typically, banks require online gamblers to have more money on the account to start withdrawing their winnings through transfers than, say, e-wallets. However, deposit limitations are not always evil. This holds true for online gambling proselytes who should have a kind of halter not spend greater sums than they bargained for.
Commission fees. Ideally, you should offer payment methods that operate without fees charged on money transfers. No one likes to give away their hard-earned greenbacks even if it is a tiny portion of them. Moreover, when a banking agent deducts something from a gambler's deposit, the amount may not be enough to start withdrawals (see above).
Location availability. Governments of some countries or regions may exercise tighter control over certain payment methods and practice a more lenient approach to others. So, you should steer by their regulations to choose the most convenient options both for you and for punters.
Security. To be on the safe side, clients tend to choose the most secure deposit method that ensures the safety of their money, 24/7 visibility of funds, and inviolability of their financial data. For some people, the latter is a matter of special concern, so they may choose to leverage cryptocurrencies or e-wallets where they don't have to share their financial data with the service provider.
With these considerations in mind, let's go through the list of payment methods online casinos typically offer.

The Lineup of Online Casino Payment Options
What are the ways gamblers can enter into financial interaction with online casinos?
Credit and Debit Cards
These are the most popular instruments for online payment in general, so gambling platforms that accept credit cards dominate in the niche. They are easy to obtain and convenient to use anywhere across the globe. Some consumers have apprehension as to sharing their credit card information with an online casino. Yet, the truth is that the security of their data is compromised to the same extent as when they buy things online so there is no sense in making a hassle about it if you deal with a regulated online casino.
Conventionally, gamblers make use of credit cards. However, you have to be cautious not to go into negative and start spending credit money that a bank lends to you via such a card. For punters who want to make sure they won't rack up debt playing in an online casino debit card is a preferable option since it allows them to use only the resources available on their bank account.
he main problem with both kinds of cards is that not all banks allow financial operations with online casinos so users have to experiment with them to see which work and which don't. What are the most popular card brands accepted by gambling sites?
Visa. This is the most widespread brand name by far. It offers a whole gamut of options – namely, Visa Debit and Visa Electron – that can be used for both depositing and withdrawing funds (however, to withdraw winnings you must have deposited through the same brand). It is fee-free with most operators, which explains its huge success among North American, European, and Japanese users.
MasterCard. Having similar usage statistics to Visa, it is accepted by fewer online casinos, though. One of the reasons it is still second best is the overlong (up to 7 business days) withdrawal procedure.
Maestro. This is a brainchild of MasterCard that functions as a debit card, so it can be employed only in case your account is above zero. However, it is supported by a limited number of sites, especially when cashing out is concerned.
American Express. Being one of the most reputable banking cards, it is accepted by very few gambling sites which is explained by the US federal ban imposed on online gambling.
E-Wallets
This is a rising star in the sphere of contemporary banking services, being effectively a link between customers' bank accounts and gambling sites. Casino wallet online users enjoy prompt and foolproof transactions as well as the absence of the necessity to disclose financial data to the casino. The main shortcoming of e-wallets is the transaction fees charged by them. However, they are conventionally minimal and are somewhat mitigated by loyalty programs extended by the majority of e-wallets. What are the most popular of them?
PayPal. Being the most widely-used e-wallet globally with close to 200 million active accounts, it is surprisingly not the top one as far as internet gambling is concerned. Online casino PayPal payments are accepted not by all gambling sites because they pursue quite stringent policies regarding gambling transactions, operating only on regulated markets. Those online casinos that work with PayPal charge no transaction fees but they may be charged by the e-wallet itself, the amount depending on the country where it functions.
Neteller. Once a trailblazer among gambling-related e-wallets (in 2005 accounting for processing four-fifths of all online gambling payments!), it has somewhat lost its domination in the niche due to the growth of competition. Yet, it is still accepted by most online casinos having a reputation for a stable and secure payment method (ensured by two-step user authentication). The chief downside of this e-wallet is cashing out fee that may equal 2.5% depending on the withdrawal method you apply.
Skrill. Although it is a young e-wallet, it is now accepted in more than 200 countries and almost all online casinos. To make payments with Skrill, users should set up an account and deposit some money in it, paying a fee (smaller than that charged by Neteller).
EcoPayz. Allowing over 40 currencies for online casino depositing, this e-wallet became number one in Canada. However, the fees it charges are rather high, often going up to 10%!
MuchBetter. Being honed for usage via mobile devices (both Android and iOS-powered ones), it has been around since 2017. Its chief competitive edge is its fee-free nature in case users fund it from their bank account (although withdrawal fees are still charged – 2% on average).
Pre-Paid Cards and Vouchers
This is an alternative for clients who don't have either an e-wallet or a credit card. By acquiring a prepaid credit card online casino gamblers can start their transactions with the site since this card already contains a certain sum for them to use at their discretion. What are the options available to customers?
Paysafe Card. Being issued by the e-wallet of the same name, this product makes security its major forte. With its unique 16-digit PIN code as well as tiny fees and rapid transactions, this card is a definite leader among its counterparts, especially in Europe. Unfortunately, it is not available in the USA but American gamblers who want to make use of it can acquire Paysafe Card elsewhere and transfer money into it electronically.
EcoCard. Launched by EcoPayz, this MasterCard-powered pre-paid voucher is free to get and no credit check is required to use it. It operates essentially as PaySafe Card does.
Bank Wire Transfers
This method sacrifices speed for the sake of security. The latter is achieved through identity check which takes stakeholders up to a week to accomplish. Such measures are instituted by banks that want to make sure any online casino wire transfer withdrawal and deposit is performed by the account owner who must verify the transaction. It is effected via an SMS code that the gambler receives and then sends back to the bank.
In addition to being rather slow, this payment method is also expensive since casinos mostly charge a fee on this way of money withdrawal. Besides, some gamblers are reluctant to share their financial details with gambling sites, all of which leaves this payment option behind the above-mentioned types.
By Phone Payments
This is an innovation that is intensely pushing its way into the online gambling industry. People can make deposits using their phone bill or paying with phone credit. Then, they inform the casino of their choice and give their phone number through which the service provider contacts them to authorize the transaction.
The downside of this method is that online casino mobile payments are supported by a small number of gambling sites so far. Plus, there is no universal fee policy among operators as to this payment method – some casinos charge nothing while others can rob you of 10%.
Cryptocurrencies
Another cutting-edge novelty that is gathering significant momentum is related to using crypto money in gambling transactions. Casinos that support such operations aren't that numerous as yet but more and more sites are warming up to extending crypto payment options in view of their high level of privacy, swift withdrawals, and minimal transaction fees. What are the crypto options for consumers?
Bitcoin. This is a bread-and-butter cryptocurrency that is especially favored by American gamblers because if you pay with it, such operations don't qualify as online gambling by current state laws. Besides, no additional fees are charged by online casinos unless you want to convert it into fiat currency. And all transactions are performed in the twinkling of an eye. The main challenge with bitcoin gambling is that users have to buy this cryptocurrency somewhere, which requires knowing ins and outs of the crypto market.
Litecoin. This currency is quickly turning into a serious rival to bitcoin since it is even faster in transaction handling and cheaper to buy. Such advantages are sure to make it a leading cryptocurrency one of these days.

Ethereum. It is probably the fastest in terms of transaction speed (sheer seconds) which gives it a significant edge over bitcoin and even litecoin.
Summing It up
Setting up an online casino, you should pay close attention to choosing payment methods it would support. Out of a whole range of options, you should select those that would attract an as large audience of punters as possible. Whatever your choice might be, Multi-Programming Solutions is ready to assist you along the way by developing a high-end gambling site with payment gateways that will provide the most comfortable UX for your future customers.