MOBILE SPORTS BETTING MARKET IS CURRENTLY IN LIMBO: WHERE IT'S LEGAL & HOW TO SECURE YOUR BUSINESS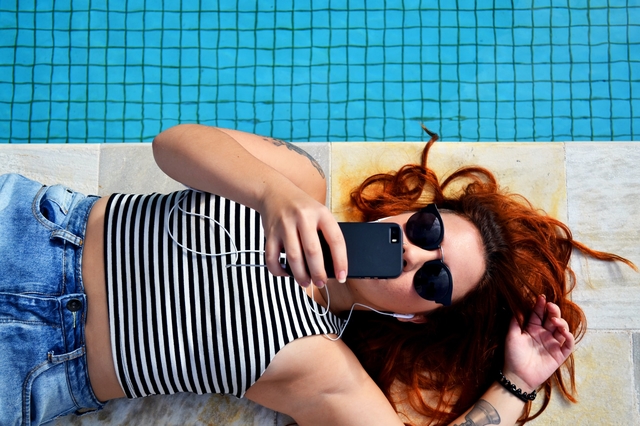 Playing and betting on a legal poker game in the USA was nearly impossible since PASPA (Professional and Amateur Sports Protection Act) banned this activity almost everywhere except Delaware, Montana, Nevada, and Oregon. The Supreme Court annulled the Act in 2018, finally canceling the taboo of legal sports betting online for Americans. But, approximately 30 regions currently permit them, 18 of which have launched their web-based companies.
The online sports betting market grew significantly in 2021. 32 governments, including Washington DC, joined the pool and contributed to tax revenue brought by gambling. Legalization continues while Americans keep wagering. Thus, New York launched a mobile betting program in January 2022. Ohio, Maryland, Wisconsin, and Nebraska are on their way to represent mobile decisions for sports staking fans. The situation in Florida is unclear due to the court's conclusion that canceled the gambling agreement with the Seminole Tribe.
The mobile sports betting market share makes up more than 1/3 of the USA online gambling commerce and will continue to grow in the further 5 years. So, your business can operate almost in any corner of the USA successfully.

Legal Sports Betting in the U.S.
What is mobile sports betting? It is a possibility to wager on a wide variety of events that take place during sporting performances. Players can place money stakes on unique betting platforms (or applications) from their mobile gadgets. The popularity of wagers in America can be explained by the desire to maximize the client's involvement in the sports world, the chance to earn money, and the frequency of competitions.
Around 50% of American states approved different sports wagering in bookies or through the best mobile sports betting apps. After the COVID-19 pandemic, more regions decided to consider sportsbooks legalization to compensate for the budget losses. People wager in every district, and this is an undeniable fact. However, many of them do that illegally through unlicensed offshore websites. Naturally, the governing bodies are genuinely interested in profiting from a regulated market. It is also more adjusted to spotting and fighting illegal gambling.
However, what states have legal sports betting as of today? Although this industry is law-permitted today, we still face multiple issues. Each state can freely regulate or entirely prohibit online gambling within its borders. The only places where it is legal are Louisiana and Nevada. Local authorities impose zoning and licensing limitations. Wagering is allowed throughout the rest of the country only in small geographic areas.
In 2022, legal online sports betting states are Washington DC, Arizona, Oregon, Nevada, New York, Indiana, etc.
In North Carolina as well as in New Mexico, the situation is not that clear. They have pretty limited sports betting via tribal casinos. Mississippi also follows the principles of cybersecurity and allows placing wagers at licensed casinos only.

How much did providers make in 2022?
Reuters reported that the revenue of BetMGM is expected to reach over $1.3 billion in 2022 compared to $1 billion in 2021. Moreover, the primary income is expected in 2023 due to the enlargement of MGM Resorts and Britain's Entain joint venture.
How big is the sports betting industry today? With the United States bookmaking market's growth, gambling corporations will capitalize. The pandemic made its own adjustments to the market. BetMGM claimed their long-term goal was 20%-25% in sports bets and iGaming, and they are reaching this purpose. The U.S. venture keeps growing in 2022 and is competing with the number one betting provider, Flutter, whose investments are expected to reach $450 million in 2022.
Since sports odds-making became legal, the viewing audience of the NFL keeps growing every year. In 2022, NFL games got nearly 18 million viewers, which is 20% higher than in 2017. Of course, many factors still influence the providers' income, such as political problems and constant rule changes. However, nothing will change the productive relationships of the NFL with the leading betting shops today.

Why do unlicensed Super Bowl Squares Pools become riskier?
Although almost 50% of American governments legalized different types of sports bets, some private and unlicensed bookmakers still are not entitled to conduct Super Bowl Squares Pools on the Internet. Moreover, licensed providers will draw the authorities' attention to the issue of unfair competition. That is why sports betting should be legal.
Outlaw activities can undermine your reputation as an honest and reliable operator. In the conditions of high competition, the priority in attendance of wagering sites belongs to online providers, whose activities are regulated at the legislative level.
Your license gives the green light to players, warning them of:
the honesty of financial transactions and a guarantee that clients' money will not go to third parties;

reliability of online game simulators without cheating the client.
Having earned the visitor's trust, you will be able to increase the flow of customers, even creating a casino mobile game for custom tastes. In addition, legal activity will help avoid difficulties with government supervision, such as sanctions on the betting biz or its complete closure.

The daily fantasy sports bump
Sports betting industry trends differ from daily fantasy sports (DFS). The latter may easily bypass laws and not fall under the term "betting" if:
Their reward does not depend on the number of players;

They rely on skills and experience, and unlike the sports betting industry, major players show their statistical power in real-world events;

DFS does not concentrate on any live command' or separate athletes' performance, score, or spread.
Now, companies can develop fantasy games or even real-money first-rate quality poker for mobile phones on smaller scales than they typically do. Although DFS seems to meet federal laws, some government officials doubt whether they belong to the igambling or betting field. The most notorious case arose in New York, where multiple courts expressed their opinions regarding its legitimacy. Even if the brands are still allowed to offer certain games, their validity is still under discussion. Nevertheless, they currently operate in over 40 U.S. DraftKings was named an official yearly fantasy NFL partner in 2019.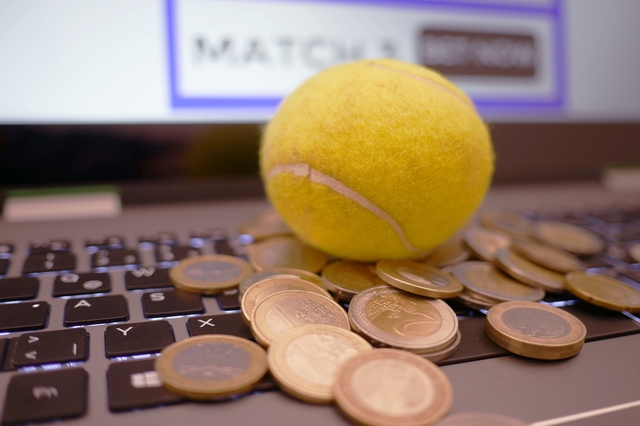 A brief overview of the gambling laws and regulations
Gambling control is focused on the policy's declarations in every area. They call to ensure honest, competitive, and corruption-free entrepreneurship. Its success is equal to the trust of society. The legislation is called to protect punters and the whole market. If you run a gambling business, it is worth learning what regulations expect from you:
establish and support a responsible approach to procedures of accounting;

control your financial practices effectively;

ensure the security of funds and income;

make periodic reports to regulators;

follow all the iGambling laws and bills, etc.
Licensing fees and taxes are based upon:
the gross revenue;

the number of devices;

franchise costs;

admission fees for customers.
Tax rates depend on gross revenues. Sometimes, they change with little notice. According to specific jurisdictions, casino operators pay a live entertainment duty. Anyway, how does mobile sports betting work? Online gaming regulations are much stricter. The Unlawful Internet Gambling Enforcement Act (UIEGA) did not prohibit online playing in particular in 2006 but outlawed payments that involve online services.
Thus, it is always better to get in touch with your local attorney who is familiar with gambling law in your state. It will give you an idea of what to expect from authorities and how to make your business succeed. It will also help you to know your rights and the rights of your consumers.

Conclusion
Let's summarize. It is high time to develop your biz in the field of gambling in 2022. Online sports betting industry analysis promises a rising demand for this kind of online entertainment due to several factors: the improvement of smartphones, an increase in the number of software products for gambling commerce, and the widening of gaming legalization zones.
Like any undertaking, a businessman needs to be well-prepared: to determine where he will develop his business, what legal requirements he must comply with, and how much taxes to pay. Do not neglect the need for licensing because this will help you declare yourself as a reliable entrepreneur in sports betting market statistics and attract long-term customers.