Women in online casinos or why you should pay attention to gender segmentation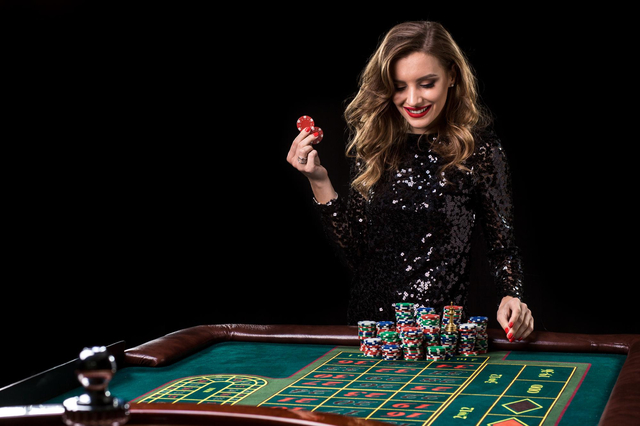 There are specific trends that make sense in today's society, but sometimes they're not quite so obvious. One of them is gender segmentation in an online casino. When people try to understand how a company or market operates, they often categorize their analysis of individuals into two segments according to gender. This way, we can see what makes men and women stand out regarding marketing online gambling demographics, life stages, values, interests, spending habits, etc. Many companies are so attuned to the differences between female and male target marketing methods that they intentionally create advertising campaigns around them.
In the world of casinos, the percentage of female players is continually increasing. They are often considered a smaller segment of the population, making marketing campaigns aimed at this online casino target audience effectively. But is this the right way to look at women in today's society? Today, women are making more choices, which allows them to be independent in their everyday lives - even if they have families and certain obligations. As women make more than 50% of decisions in the family, it makes sense that they want to be involved with every aspect of their lives, including gambling.

Some statistics about online gambling industry customers
Online casinos may attract female customers, but that doesn't mean ladies make more money than men. On the contrary, they make up a large percentage of the industry's customer base. So, here are some statistics.
The online gambling market's size is expected to grow to $92.9 billion in 2023. This growth will be fueled mainly by women's most significant population segment.
In 2020, the market for online gambling saw a total of $66.67 billion in revenue in the United States. The most substantial income came from women buying online slots and other games.
A study showed that women are much more likely to use their mobile phones than the men surveyed. According to research, 2022 showed more than 4.6 million women placing a bet online in the last 12 months. They are also more interested in social interactions and entertainment while playing, proving they enjoy their experience.
More than a half (59%) of women have gambled on mobile, compared to men, who account for 52%. Such high participation rates mean that users stick longer with the brand, and they should be considered a separate marketing target.

The long-term outlook for women players is exceptionally bright, as they will continue to account for the bulk of online gambling industry growth over the next five years.
This leads to why ladies play games and what factors cause them to do it. In terms of gender, why do both sexes use different platforms, and what makes them choose such portals?
As customers, females play a massive role in this industry, so understanding them better can be an eye-opener for managers. Online casino affiliate programs have been set up for this purpose for both men and women. They are designed so anyone interested can create their profile and refer friends, family, and acquaintances, as well as to allow companies to earn money for the referrals they send.

Reasons why women choose online casinos
From a female point of view, there are specific reasons why women select such online games. Let's consider them!

1. One of the main reasons is the fact that they can take advantage of a large number of games and offers. In contrast to brick-and-mortar casinos, women can make their private accounts. So, they have no limits on how much money to spend.
2.Online casinos have a more friendly environment, mood, and ambiance than brick-and-mortar ones. Also, the privacy aspect appeals to women - they enjoy gambling and earning money without relatives knowing about it or monitoring their spending habits.
3. Answering the question of why online casinos are so popular among women is that it is convenient, cheap, and hassle-free. Most platforms allow for cash withdrawal and offer many payment options. For example, payouts tend to be faster and easier to manage.
4. Women tend to like more social interactions with players. They may not be as effective as other participants, but enjoying the interaction with others and excitement is more easily noticeable than those who play at high stakes. The lower they are, there is more of a sense that they contribute positively by carrying out their role as the "banker" while not risking too much. The combination of convenience, flexibility, and availability makes such websites an excellent place for females to play.
5. Women love having time to themselves, and online casinos have a very relaxed atmosphere with different games that require no preparation and simple rules. Many find this very appealing, especially when looking for a way to rest.

Ladies often spend a lot of money when they have a variety of games at their disposal. Thus, it is easy to see why they tend to be interested in this sphere.
Also read: Playing Poker for a Living - Pros and Cons

Peculiarities of the interaction of women with the playgrounds
There are specific characteristics that distinguish women's playgrounds from those of men. These features are primarily part of the whole gambling operation and do not represent the uniqueness of the sex. However, specific design and function can help managers make their female-targeted advertising plans, and game launches to offer a better experience.
There is a direct correlation between users' behavior and the number of parties played among different age groups. One characteristic that differs from men's playgrounds is that women choose other games. This tendency is more prevalent among young online casino players than the older ones.

1. Another characteristic is that women tend to play in more miniature packs.
2. One more peculiarity is that men are likely to bet on themselves and self-managed games (for example, rigged roulette). In online casinos, this tendency is not as evident – in reality, however, the trend is still visible in many areas.
3. The number of parties distinguishes females as well. Given how popular online gambling is nowadays, most operators are watching this issue and trying to increase the average rate to make their profits bigger.
4. Women are more cautious – this trait is apparent in many aspects. It does not differ much regarding their behavior on the platform. For example, they are less likely to play than men and even win.
5. The critical thing that differentiates women's playgrounds from men's is their profit margins. In general, gamblers are less interested in profitability than brick-and-mortar casinos are – most take it into account only when selecting a brand or paying for an app. However, there are also some exceptions: for example, people prefer to have a deal with high-profit margins and an excellent reputation among all types of casino customers.
Apart from the above, female players are willing to play small stakes, and the online gambling experience increase. This can be done by choosing more "challenging" games, such as blackjack or slot machines.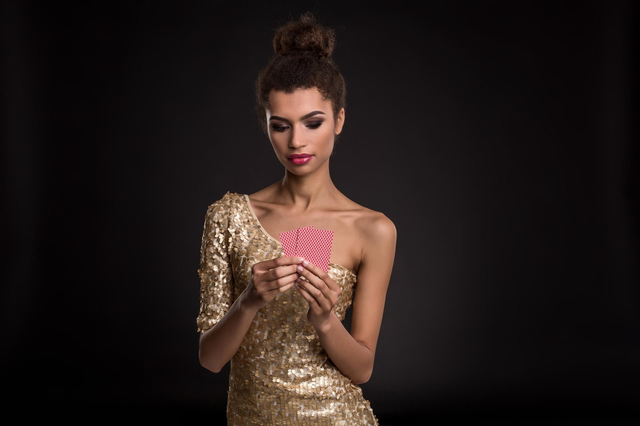 Tips for entrepreneurs on how to manage a female audience
The recent trends in the industry indicate that women's share is constantly growing. This means that entrepreneurs need to understand their needs better to provide a better customer experience. Here are some tips for those who wish to attract more female clients:
1. Get your feet wet – this is a process in which you assess current opportunities and challenges starting your online gambling business model to develop future strategies. It is one of the most critical stages. An experienced person will ensure everything is done according to plan, and there will be no surprises regarding users' trust and loyalty.
2. Show women that you care – if we talk about loyalty, this is one factor that matters greatly. This is especially true for players because they tend to be more cautious when playing. No matter how good your games or your reputation, there are always risks. For example, females feel more comfortable playing at online casinos that limit deposit and withdrawal options but do not limit the amount of money they can win.
3. Analyze the competition – if you ask yourself how to attract female customers, you must understand what they like. You do not have to follow your competitors blindly. However, knowing your strengths and weaknesses and how you can improve on both is essential. It helps you make better decisions regarding your business model and available services.
4. Offer excellent customer support – some players are more patient and thorough regarding the maintenance. Women, in particular, tend to be meticulous, especially if we talk about something as complex as gambling. They like to talk about the game with others and can be very demanding. No matter how stressed the manager feels, they must answer all the questions – the quicker, the better.
5. Develop a casino strategy – as the number of women in the industry continues to grow, it is necessary to adjust a plan for each customer. A great example of a system geared towards women is having online casino development teams and creating unique female-only platforms. They provide games explicitly designed to meet the needs of ladies and provide excellent customer support. The main advantage is that you can also use these ideas to attract more male clients, which will inevitably impact overall profit margins.
The online gambling statistics of 2022 on female players presented in this article may help casino owners and entrepreneurs better understand their customers and how they can meet their needs and expectations.

Conclusion
The gamblers' preferences can differ by gender. Women are generally more cautious and conservative about their choices and often play with smaller amounts of money. The main thing that differentiates them from men is their preference for specific games, which affects the profitability of an online casino and its reputation among customers in general. So, the female players are also active community members, exploring novelties, practicing, and spending money.
The diametrically different preferences in games and playing behavioral patterns unveil the unmet needs. So, an experienced business consultant will help casino owners to understand what is most vital for them to do to attract female players and provide a better experience.