How to attract investors to online gambling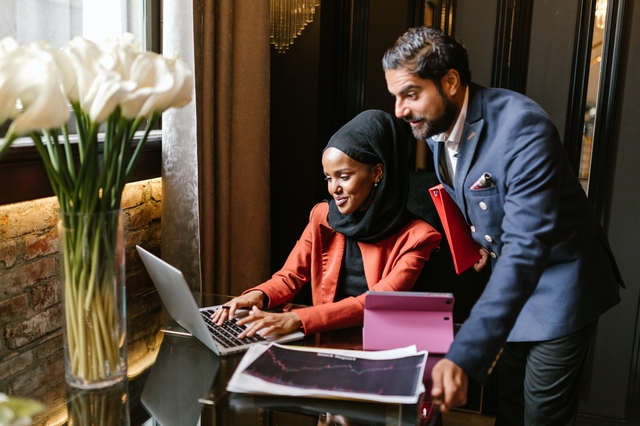 Finding financing is often one of the most challenging parts of developing an online gambling business. Risk refers to uncertainty and the probability of suffering losses due to elements that affect the overall market performance - this may cause fears among potential investors, so they refuse to deal. The responsibility is then on the entrepreneur to make their platform concept exciting and attractive enough to warrant attention.
In the world of gambling , finding startup funding is more complex than in any other industry. It can be daunting to think about the funds you need and how you will get them when you first start. As we said earlier , someone considers this field unethical without examining the taxation system that impacts cities' infrastructure. In addition, some countries have too high flat rates, with no exemptions applicable to this amount. Another rejection factor is the security of users' data of the future platform - interacting with third parties, the entire burden of responsibility still falls on the entrepreneur. So, you should be prepared for possible questions and concerns. Knowing all the risks and preventive measures will be perceived by investors as confidence in success, thereby increasing the probability of obtaining funding.
On the other hand, it has always been a profitable business: in the post-pandemic period, the popularity of online platforms has soared significantly compared to previous years due to the closure of all physical casinos and sports betting physical places. People had no choice and switched to the digital format of the game , which later turned out to be a reasonable and convenient solution. And if, as of 2021, the global market value was $73.42 billion, by the end of 2022, it is expected to overgrow to $81.08 billion at a compound annual growth rate (CAGR) of 10.4%. Investors want to see fail-proof investments with immediate and long-term returns, so the online casino has every chance to win their attention as a potential cash resource.
We decided to share with the readers our years of experience working with gambling entrepreneurs and share some behind-the-scenes secrets about how to look for funding.

Types of investors for startups
Below is a list of the different types of investors you can turn to for your business. For a winning deck, utilize the experience of Silicon Valley legends - for starters, check out the pitch deck template used by thousands of entrepreneurs worldwide.
So, if you have the right people sitting in the right seats on the bus, the brand will eventually find its way to success. Let's see how the investors are different and which may be a good match for you!
At the beginning of the journey, it isn't easy to find a reliable partner. So family and friends are a robust backbone of your future business, but you commit not to let them down or cause them upset. These people love and appreciate you but won't be able to provide you with enough money (unless one of them is a millionaire).
These are excellent sources of capital for startup businesses, but they can offer too high fees for business credit cards, lines of credit, and merchant advance loans in the early stages. As you gain experience in this area, they will go down, but it will take time. In addition, you should not hope for grants for certain types of projects, as this type of business is practically not funded in this way.
Angel startup investors usually help entrepreneurs with seed rounds and beyond. When cooperating with them, we are not talking about fabulous sums - they will pay for implementing the idea much less than a venture capital investor. But their main advantage is connections and valuable experiences with newcomers, which helps avoid potential mistakes. Business angels can group and invest in larger check sizes with greater certainty of success.
These structures involve a large infusion of money into a gambling investment fund and are considered the holy grail of investors. They typically come in with huge checks and have the most power to win the market and outbid many competitors. However, their tendency to interact with potential startups has changed over time, as they now pay more attention to early funding rounds.
Other people interested in injecting capital into promising areas are corporate investors. They are interested in the success of your site because it will benefit the corporation as well. But it is worth keeping in mind that founding entrepreneurs and investors have very different business management styles and viewpoints, so any decisions (whether integration or cooperation with specific channels) must be approached with extreme caution and patience.
So, we're getting to the highlight of this article - finding people who are willing to believe you and fund your concept.
Also read: Key Strategies for Successful Online Сasino Business Promotion

Ways to Find The Perfect Investor For Your Startup
Because ideas rarely succeed in their original form, they need to be tested and customized before being presented to a potential investor to meet customers' needs better. After all, sports betting investing is primarily seen as an innovation framework whose core is the "create - test - learn - iterate" loop. So give your business plan an actual evaluation by launching a minimally viable product on the market and proving its profitability to investors. Unfortunately, if you're not yet connected to a network of startup investors or rich people, you may not know where to start. So, what are the ways to lead you to people who are willing to pour capital into the business?
Over the past few years, countless fundraising platforms have emerged to raise money for unique projects. They have become a hotspot for sophisticated and accredited individual investors, angels, and even banks and funds looking for new ways to deploy capital. You have two options: use donation sites or crowdfunding platforms. If you choose the first one, visit Kickstarter or Indiegogo . The second one is sharpened for the following sites:
If you want venture capitalists, you should go to Crunchbase or follow them on rankings.
Pay attention to social media: Twitter, in particular, has become a place where startup founders can communicate with angel investors. Talk about the journey of creating your startup and document what's going on. That way, you'll attract an audience and increase your contact chances. LinkedIn Premium and Facebook are also great places to find them. It is also worth attending networking events, where you may meet potential investors and expand a contacts network. This can be pitch nights for presenting your concept and meeting active members who are there engaging in investing in online gambling. For example, popular events include WebSummit, Money2020, TechCrunch, SXSW, Collision, etc.
Do not be lazy to find the blogs of famous investors in casinos. They can read your messages and reply to you.
When searching, never be afraid to be uncomfortable: talk more about your concept and profitability. This will help you. What remains now is to teach you how to pitch to an investor and negotiate with them.

How to Successfully Negotiate With Investors
It's no surprise that one of the necessary knowledge you can leverage as a professional is being a good negotiator. Nevertheless, when it comes to stating essential aspects, the founding entrepreneurs begin to impose their point of view, which leads to a communication failure. Hence, the question of how to attract investors?
In business negotiations, the art of subtlety understanding the person on the other side of the table is critical. So we've put together some essential advice from business leaders so that you can feel more relaxed and free.
Listen to the person you're talking to
It may seem like a very trivial belief, but it pays off. It is a well-known fact: you will win conversations if you listen to what your opponents say.
Business acumen teaches you to quibble, but in big business, people are used to talking about everything without a bit of shyness and backing up their beliefs with facts. If you disagree, prove your point and get justice. If your partners hold their ground after several rounds of negotiation, then it's better to leave.
Find out more about your interlocutor
To effectively attract startup investment, study your partner, identifying their weaknesses and strengths. Gather information from the social media channels.
Consider the negotiations more broadly: understand the future outcome of the interaction, the competing interests, and the time it will take to reach a compromise.
It would help if you created a win-win scenario: you can make concessions, gain trust and back up the conversation with facts. However, keep in mind that both sides must be on an equal footing.
Also read: How to Buy Online Casino Software

Winning With Risk Management
As you know, the greater the risk, the greater the reward. However, there is a contradiction between such concepts, behind which is an increase in the levels of transaction refusal due to its insecurity and unprofitability. Risk aversion occurs because of expectations of other results that are in no way contiguous with MVP development points.
The reality is that you can't eliminate risk, but you have to be more pragmatic about it and try to turn volatility into a win. For example, if you invest in gambling stocks, they have high volatility and are riskier. To protect yourself, you should use quantitative data: statistics. If you talk to an investor, you should take the conversation about the unstable world in a completely different direction - supporting your words with facts to prove that even during the pandemic and the economic crisis, the value of shares in gambling is increasing because digital has successfully sprouted in this area and has taken a considerable part of the gaming industry. So the first thing you need to do is gather analytics and quantify the risk. Apply the volatility index to measure the level of fear, risk, and stress in the market, especially if you present your business plan to a stakeholder.
To win, you also need a broader view of known risks: pay attention to possible threats reported to you by rank-and-file employees or developers.
The last instances that will help find an answer to how to attract investors to online gambling are third parties . A complex network of partnerships needs to be controlled and managed, or you'll get bogged down with delays in technology product deliveries, funding, and missed deadlines. Ensure you will have a high level of transparency and be able to predict and prevent possible failures.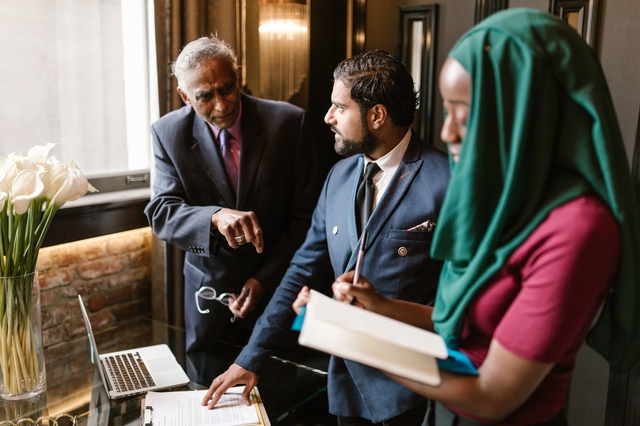 Key Strategies To Get Investors Interested In Your Business
Regardless of the type of investor, you need to develop a strategy for investing in gambling stocks, and here are its main components.
More results - more reliability
We advise you to create an MVP and then test it on a potential audience when you start your business. The results you've got will be worthwhile proof that your company works.
Identify the investor's pain points
Working with objections will be your best friend during negotiations with the person concerned. After all, your willingness to answer all possible questions and concerns will be a pretext for more confident cooperation.
Today, it's crucial to sell yourself through social media - for you, as the founder of the company, it will allow you to tell your story and show results.
Offer flexible terms of cooperation
Investors want constant cash flow in return for their long-term capital. Therefore, immediate rewards in dividends will only fuel their interest in your business.
People want to see proof of their money working in the form of reports. This tool will be your protection and evidence that investors believed in you for a reason in the long run. For example, when choosing where to invest in gambling stocks, they will look at your stories, evaluate the results and consider your goals for the near future. Keep them informed, so they can understand the status of their investments.

Conclusion
The best fundraising strategy is to find a key investor who can financially help you open the door to the market and gain a place among its leaders. But to get the attention of interested parties, a simple business plan and presentation will not be enough. Instead, you will have to convince these people to invest in the gambling industry and choose you.