How did the 2022 53rd annual world series of poker change the casino industry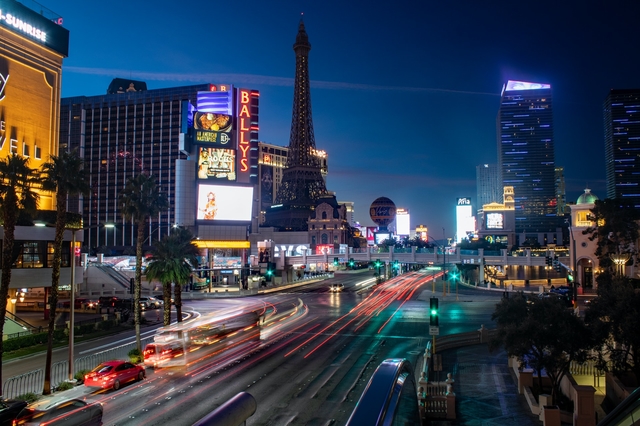 Chips, golden bracelets, and millions of dollars: the 53rd annual World Series of Poker is set, and the gambling world has its new winners. Some players are proud of themselves, while others got an incredible gaming experience and understanding of their future steps for skills improvement. They aren't going to stop, and neither are the online casino owners willing to contribute to the gambling market size growth.
We dedicated this article to the most engaging WSOP 2022 news and helpful tips for iGaming business development .

A quick recap of the world series of poker
The most anticipated events among gambling lovers occurred at Bally's Casinos this July. The tournament Main Event attracted incredible 8,663 entries from the USA, UK, Canada, Australia, Norway, and other countries, which made it the second largest in WSOP history. Besides, the series has been organized annually since 1970, when only seven poker players were invited to the Horseshoe Casino for a single game. Since 2004, the competition has been held by Caesars Entertainment and is accessible to everyone aged 21 and able to pay the buy-in.
The WSOP World Series of Poker has pretty democratic prices, so players don't have to be high rollers to join the festivities. The event counts dozens of competitions (88 live bracelet games this year), with the only limitation in budgetary constraints. The lowest one required a $400 fee to join, while the Main Event had a buy-in of $10000.
WSOP 2022 Las Vegas popularity has been explicable because the last two years, it was organized only online due to the COVID-19 pandemic and subsequent restrictions on live poker events.
From all the participants, around 1300 players won the $80,782,475 pool in total. Each gambler earned at least $15000. And only three champions were left on the seventh day at the Final Table struggling for the main prize - a golden bracelet and $10 million payouts. So Norwegian 34-years-old professional poker player Espen Jorstad had become the 53rd WSOP main event winner, beating Australian Adrian Attenborough, who earned $6 million, and Michael Duek from Argentina, who took the third place and a $4 million reward.
The 2022 poker championship brought not only new winners and noisy crowds but additional accidents you may find exciting to know about.

Interesting events during the WSOP 2022
The appearance of some players caused a flurry of indignation from the poker community. Thus, Ali Imsirovic, Jake Schindler, and Bryn Kenney, recently accused of cheating in games, were admitted to participate in the tournament. These guys were suspected of using Real-time-Assistance (RTA), collusion, and other scams during the previous WSOP. Still, their guilt wasn't proven. And players also didn't make statements to refute these allegations, except Kenney, who denied the rumors.
Not surprisingly, the public has an adverse reaction to scandalous gamblers. They could doubt fair and equal opportunities for all the players. But despite that fact, gamblers took their place in the Main Event and didn't leave it with empty pockets.
The 2022 World Series of Poker also attracted famous poker names from Asia. Singaporean Ong Dingxiang reached 47th place in the No Limit Texas Holdem during the Main Event and took $176,200 home. Indian players Abhinav and Aditya Agarwal ran the final tables in different events but won less: $56,388 and $23,634.
The championship didn't go without an unfortunate incident. One day, a rumor about the active shooter down the street excited the crowd, causing a stampede among players. They run in fear to get a safer place, spilling their chips all over the floor. Many participants were injured. However, no evidence of an armed criminal followed. It was just a glass door of the other Las Vegas casino that suddenly shattered. Although such an unpleasant event had interrupted the quiet poker series atmosphere, the tournament continued a few hours later, returning gamblers to their exciting leisure.
The poker world does not let its fans get bored. After the live WSOP grand ending, tournament managers decided to continue its online version. So 14th of August, gambling fans celebrated the opening of the third annual World Series of Poker Online Games. Let's figure out how it was going in the next chapter.

How the WSOP Online boosted interest in poker
As the organizers emphasized, online championship bracelets are no less valuable than live ones. This year 33 lucky players have won these prizes. The event featured various poker games with buy-ins starting from $100 to $10000 for the high-rollers.
The WSOP online poker game was available for Nevada and New Jersey with a $25 million prize pool in the previous two years. In 2022, the online battle was expanded to Pennsylvania and Michigan.
Simon Mattsson from Norway has won a whopping $2.793.574, showing a masterclass of his performance at the final table. Kannapong Thanarattrakul from Thailand got second place and $2.094.884. And the Chinese player Feng Zhao finished third, earning more than $1.5 million from the $23.674.000 prize pool.
WSOP online casino, with its's live broadcastings, attracts internet visitors globally. Even if poker lovers don't participate in the competition by themselves, they are willing to become a part of such a significant event as watchers. The championship is recognized as one of the richest and most prestigious gaming events worldwide, with its summary bracelet awards at $3,5 billion .
WSOP online circuit 2022 enchants the public with an abundance of professional players. People are excited to look at gamblers' techniques and bluff skills, allowing them to win millions. Poker tournaments fuel a desire to win a huge prize. Plenty of online visitors dream of such a success as their favorites make. They try to figure out gamblers' winning strategies and apply them during their own gaming sessions at digital casinos.
Equal opportunities for participants to win are another reason for the global casino championship popularity. It can be a well-known pro or yet fameless stranger. Despite some card game skills, the series outcome highly depends on simple luck. So the game keeps the suspense from the beginning till the last minute.
WSOP tournaments happen once a year, but iGaming entrepreneurs should think of engaging customers every day . Let's see what makes your casino exciting and how to retain customers in gambling later in the article.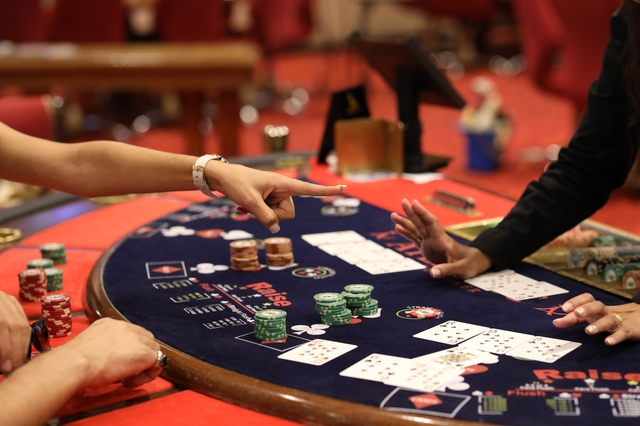 Strategies for entrepreneurs to maintain customers' interest
Just the only fact you already have a gaming website doesn't mean clients will follow. They make decisions independently, but your marketer's task is to make a positive influence and smoothly direct them to the right choice. The correct product and an excellent user experience are the crucial criteria for casino strategies to attract and keep customers. So let's get familiar with them.
Ensure trust
Today's players worry about their security and cybercrime prevention. So your gaming portal should highlight that you have legal licenses (and you should for real), audit games and overall website safety, provide SSL encryption for users' data, and verificate subscribers.
Let them plug and play
Customers should have the possibility to choose payment options suitable for their case. Multiple solutions for deposits, withdrawals, and different card acceptance are a "must-have" for modern casinos. One of the tasks you should consider is converting your platform into a bitcoin casino, following the popular crypto poker sites practices.
Suggest branded games
White-label developers help new companies to establish a recognizable brand using online gambling innovations. Invest in slots, classics, and unique entertainment to keep your website out of the crowd. Combine iGaming casino industry leaders' products and promote your own. The more you offer, the greater the chance clients will find games of taste.
Reward your customers
Develop a bonus system to show users are valuable to you. Add welcome and daily bonuses, create loyalty programs, high pool prizes, and competitions, like crypto poker tournaments. Think of custom rewards based on individual activity. Consumers' interest tends to grow if they invest in the experience.
Focus on design
A good website presentation is not just about visual attractiveness but also simplicity and precise logic. Visitors should feel convenient while navigating your digital casino with easy sign-up, comprehensive but not overloading content, and a detailed menu at their fingertips.
Optimize casino for mobile
The mobile casino gaming market is expected to register a CAGR of 12.1% by 2030. So the main question for entrepreneurs is not "when to start" (yesterday), but what to choose. You still have enough time to develop a native, mobile app or PWA, depending on your aims and budget. Then, MPS professionals can immerse you deeper into the subject and pick a suitable framework for game development and website conversion.
Create social environment
Community - that's one of the things which attracts clients to a land-based casino. Provide the same experience for your online players. Involve them in a chatroom within the digital platform and let them talk about their progress in popular video poker variations. Also, connect to the audience by yourself, providing tips, advice, and feedback. Social bonds, along with financial, structural ones, and customization, are basic levels of customer retention strategies.

Conclusion
After two years of silence, the 53rd WSOP attracted international gamblers again. The event was full of exciting draws which raised users' interest in poker games. As the organizers continue to provide online tournaments, we can suppose that many players are willing to participate the following year. And digital casinos, running poker games legally, allow them to practice skills until the future series.
Following our marketing strategies to attract customers, you'll get a royal street flash: grow a retention level and take a respectable position in a competitive environment.