Innovations that will help revitalize players' attitudes toward jackpots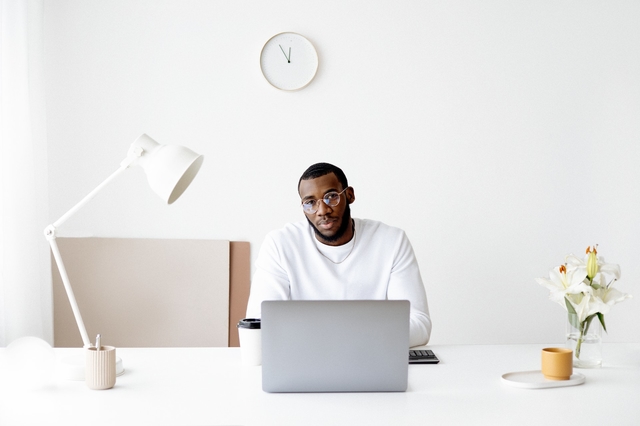 Although massive jackpots still look attractive for gamblers, they are gradually losing ground, especially in the face of new, more engaging casino innovations in 2022. Now operators should consider the users' possibility of drawing quick money with fewer stakes instead of long-waited awards and a low chance to win. That's what modern players wait for from gaming websites.
Suppliers can't afford huge jackpots, that's why they are searching for more sophisticated ways to make low-cost rewards attractive. At the same time, prize draws can represent more than a simple cycle of customers' activity swings. There are ways to engage leads playing more often , even when the end prize counts not in millions but thousands. They are cost-effective, profit-oriented, and directed to customer experience (CX) improvement and retention level growth. We'll describe these new jackpot strategies in the article below, so keep reading to stay on the same wave with innovators.

How best to keep players engaged at a low prize pool?
Jackpot terms and conditions should be attractive enough to make your product stay out from the crowd in the iGaming market. At the same time, they must satisfy both users' and operators' needs. It's vital that the strategy engages customers and keeps them playing at your brand platform to pay back software development and pretend on the market share.
While establishing users' loyalty, handing them bonuses is unnecessary. Instead, casino owners can build a wise retaining campaign based on target audience specifics and create a value that will significantly exceed implementation costs.
New approaches in jackpot development will revitalize the customers' idea of advantageous gameplay and loyalty. Let's get familiar with some key innovations.
Gamification tool
With such product implementation, operators will choose which casino mobile games can participate in the jackpot draw without being attached to one developer. Thus, you will widen customers' borders and provide freedom of choice which can definitely raise players' engagement. Moreover, suppliers will be able to separate users and offer particular jackpots that best suit their tastes, game style, and bets level.
Close attention to each player will contribute to building solid relationships and increasing retention due to better service, more personalized support, and overall good CX with the gaming platform.
Time-limited actions
There is another variant of attracting players with a low prize pool. Jackpots that happen on a specific day or month can become an anticipated event for casino lovers. Operators can predict an increase in customer activity, especially when the time comes to an end. And even those who never participate in jackpot battles can start betting.
Collective award
Wins now can be shared among the participants. Although its size will reduce, players receive a guarantee of their stakes payoff. The more activity they provide, the more prominent will be the overall jackpot cut when someone catches a fortune. This approach motivates users to join the tournament. Opposite to a single-winner draw, visitors consider they have pretty odd chances to get real money.
Personal achievements
The idea lies in gaming experience accumulation for individuals. The jackpot size depends on the session duration and summary of the participant's bets. No one can pretend to win another gambler's reward. With this innovation, operators "stick" their clients with a desire to win a unique prize and a pity for the money invested. So they probably choose to continue trying their luck at your best online casino from a mobile or desktop version, then start from the beginning at your rivals' place.
Providing new technologies to jackpot performance entrepreneurs kill two birds with one stone: they build a cost-effective way to grow retention and create a unique value that regularly drives income as opposed to a once-in-a-time progressive hit.

The best providers create mobile versions of the site
To make the casino jackpot more accessible and safe, operators allocate a budget line for mobile usage development. The power and graphic characteristics of modern devices allow providing full online casino functionality, fast loading and performance, and secure data processing.
With the help of turnkey online casino providers, business owners can create native apps or integrate PWA architecture into their existing iGaming platform and become accessible to customers from their smartphone screens. Along with an engaging jackpot campaign, mobile apps contribute to a better CX. Thus, clients can play on the go and participate in social gambling . So going mobile, you can reach your audience whenever they are, erasing time limits and PC binds.
Gambling applications ensure a higher level of security for personal information and financial operations. End-to-end data encryption prevents cyber-attacks , hackers, and harmful links. Moreover, making payments in casino apps is becoming quicker for clients because all the necessary programs, bank cards, and e-wallets are available at their fingertips.
Another benefit of building a mobile casino is the ability to send notifications to clients as soon as they install the app. So, it is a perfect way to remind them to log in to their account, continue playing, and notify them about hot promotions, new games availability, or jackpot draws.
Most popular developers' games, like NetEnt , Evolution , Playtech , and others, are adaptive so that you can diversify your gambling content range with products of any taste. In addition, white-label casino providers allow buying ready-made solutions , like online slots or poker, to customize and promote them with your brand name.
Online gambling industry statistics show an unstoppable growth of the iGaming industry. Market size is expected to reach $172 billion with a CAGR of 11.6% by 2030. To contribute to these impressive numbers, casino owners should follow the path of new approaches, also taking into account some psychological aspects. We'll talk about them, particularly in the next chapter.

Risky decision-making or how provider campaigns influence players
Dr. Hee Mok Park, a professor of the Marketing department at the University of Connecticut, and Dr. Joseph Pancras, have announced the results of their work concerning gamblers' risk-taking behaviors. Researchers examined customers' actions and their social environment reactions to a jackpot winning.
Park wondered how behavior changes after hitting a prize: continue betting while feeling lucky to win even more ( hot hand myth ) or make fewer stakes believing they can't be so fortunate again ( gambler's fallacy ).
The research showed that winning a reward impacts not only players but their friends and relatives or other individuals who witnessed the hit. Thus, the lucky ones were raising their wagers by $39 on average per round for two hours after the jackpot draw. Bystanders increased their bets by $2 per game within half an hour.
The reason for such winners' reaction is a false confidence in their fortune or skills, allowing them to continue succeeding, or a so-called "house effect." The last one means players don't care too much about the expenses because they spend not their own money but entertaining establishments.
Understanding the customers' behavior allows operators to position their games better and use the target advertisements to reach the main goal - increasing online casino profitability . Below, we'll outline the other factors entrepreneurs should consider while revitalizing players' activity on your casino website.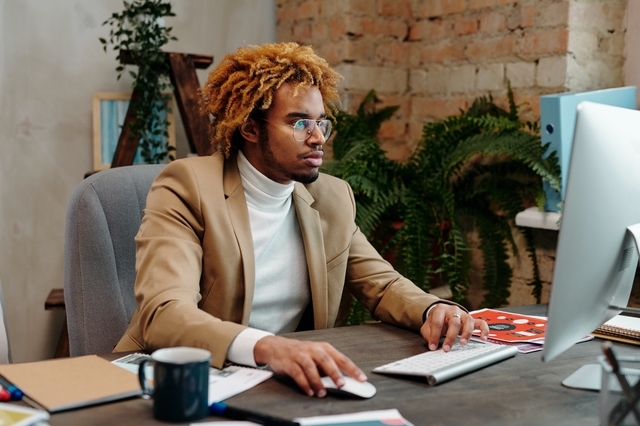 How should you plan to develop a jackpot campaign?
Jackpots are still reliable asset tools in potential. They haven't overcome themselves yet and can offer plenty of innovations to entrepreneurs and gamblers. There are several factors online casino operators should consider developing a worthy campaign:
1. Clearly define the online gambling target market. It is challenging to satisfy everyone, so you should work on your ideal customer. There are no restrictions in determining your personas, so you can consider many criteria: gender, age, location, financial and family status, or interests. Determine what problem your product will solve and whether clients will pay for this. If not, revise your proposals.
2. Set realistic goals for a campaign, e.g., generating leads, re-engaging the existing ones, and increasing brand visibility and stakes number. This way, you'll easily examine whether your efforts bring success.
3. Define resource limits. Here we mean finances, time, and people. You should understand what budget you are willing to allocate for jackpot development and the specialists to engage in implementation.
4. Offer something valuable. Provide one of the innovative rewards strategies we discussed earlier to differentiate your online casino offer from the competitors. It would be helpful to ensure users' constant support to give more information at any time.
5. Go viral. Make your campaign easy to share on social media platforms like Facebook, Twitter, Instagram, or TikTok. Encourage players to disseminate your gaming website advertisements , rewarding them with an additional chance to win.
6. Analyze ROI. Gather and examine various data: subscribers amount, players activity, caused by your campaign, etc. This will help to test, learn and optimize your future steps.
A recent interview with stakeholders in jackpot development (Simon Hammon, chief product officer at Relax Gaming, Stian Enger Pettersen, CEO at CasinoEngine, and others) highlighted the main trends for the "Hit profitable jackpot" campaign.
Thus, experts discussed modern players' specifics, emphasizing that they don't want to wait for a reward too long. Instead, they will more likely participate in a quick event with good potential to win asap.
The other valuable thing in CX is establishing a diverse portfolio of games . Gamblers come to the iGaming platform because of the games it offers. The product range should be wide and high-quality to engage players to stay with your brand, not thinking of trying something else with your rivals. All the traditional entertainments, like slot machines, poker, keno, card games, and live online casinos with dealers, are must-haves for the modern competitive gambling business.
Arcangelo Lonoce, head of business development at Habanero, and one of the interview participants, gave an example of a reliable campaign. He thinks that a significant sporting event theme jackpot will give an excellent opportunity to attract players. Launching a tournament and investing in marketing for online casino operators can reach a valuable pot level. If the winner gets 20% of the trophy, other participants will receive the cut from the remaining 80%. Lonoce is sure that this approach will generate huge revenue and may be adapted to online poker tournaments, slots, and other casino formats.

Instead of conclusion: what about legitimacy?
Regarding regulatory issues, developing low prize pool jackpots can become a better solution than investing in massive ones. The thing is in complex rules for pooling players' money across different jurisdictions. Legislative challenges become a barrier to mammoth rewards transition. This means the networked winnings can't reach significant sizes as before tightening the law.
In this case, innovative approaches become a wise decision for casino operators who want to grow their traffic and retention levels . Making engaging propositions for a long individual's perspective provides a new customer experience and jackpot meanings. Saving money on low prizes, casino owners simultaneously create new values and keep players devoted to their operator's ecosystem.